Junk Kouture, powered by RTÉ and supported by the Creative Ireland Programme present the movement's first documentary - 'Waking the Muse'.
Watch the trailer above and watch it watch on the RTÉ Player HERE!
In the documentary we meet Techinee Nawaing, Cian Newman and Niamh Porter - three young creatives who joined the Junk Kouture community while in secondary school in Ireland and continued to pursue their passion for art, fashion and design.
Commissioned by the Creative Ireland Programme and Junk Kouture, 'Waking the Muse', was made by award-winning Irish filmmaker Seán Treacy (17) and Junk Kouture Production Coordinator Órla Morris Toolen (21) acting as co-directors and producers.
If you or your school want to get involved just go to the Junk Kouture website HERE!
You can look back at last year's Grand Final on RTÉ Player HERE!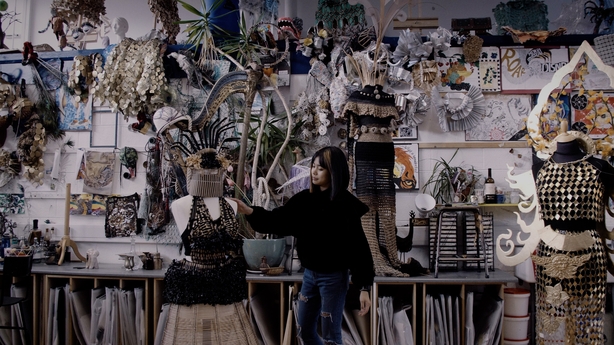 If you want to learn more about fast fashion and it's impacts on climate and the environment you should sign up for spunout's Sustainable Fashion Academy.
Junk Kouture are helping to deliver some of the courses and you can sign up now before the November 1 deadline!
Register for the Academy here!!
This four-week series will cover everything from:
The basics of fast fashion
Making more sustainable choices
Making the most of your wardrobe
Upcycling your clothes
Spotting greenwashing
Becoming a climate activist
Creating a more sustainable fashion culture