Róisín O'Donohoe, Vice President of the Institute of Guidance Counsellors, is here to give students some advice and tips in relation to the CAO Round One Offers.
While going to college is the focus for many today, as she points out, there are other routes to further education and training.
Click here to see the RTÉ CAO Points Finder
Since Tuesday, college hopefuls can log into their CAO accounts to see if they have been offered a place on one of their selected courses. Round One offers are available online, and will also be sent out via post, email and text message.
Students may be offered two courses, one from their Level 8 list and one from their Level 6 and 7 list. Students may choose to accept a place on one of these courses. Accepting one will automatically decline the other.
The final date for the acceptance of a Round One offer is Monday, 13 September at 3pm.
Round Two opens on Monday, 20 September at 10am. If a student has already accepted a place on a course, but subsequently becomes eligible for a higher ranked course on their preference list, they will have the opportunity to either stick with their original course or accept the new offer.
Round One always brings with it a mixture of emotions. Some people will be delighted with their CAO offer, while others may be disappointed. They may be offered a lower preference course or may fail to secure any offer at all. If that is the case, it is really important to remember that this is not the end of the line.
There are still lots of options and avenues available to students who wish to progress to third level.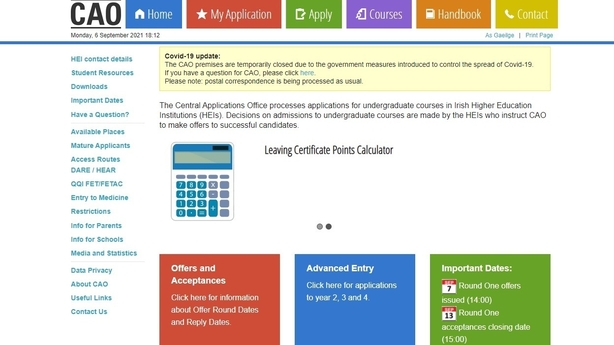 Available Places
Once the initial CAO offers have been issued, the Available Places list will be posted on the CAO website. This is a list of courses who did not fill all their places and are still accepting applications.
The list constantly updates itself so it is important to keep checking back. If you see a course that catches your interest, you can apply for it online.
Points do not necessarily come into the equation, but you must meet the minimum requirements in order to secure a place on the course.
You can check the Available Places list here: CAO Courses
Further Education
Exploring Further Education pathways into third level college courses is a really important next step. PLC courses offer an excellent foundation year to help students prepare for college.
In fact, more and more students are opting to take a PLC course as a sort of transition year into college. There is a vast array of courses available, from Business to Science, Law to Engineering, Art to Nursing. There really is something for everyone. PLC courses offers students the opportunity to taste-test a particular course, without having to directly commit to a three or four-year degree.
They also offer students an excellent foundation in the subject knowledge needed to excel in first year of college. Students can use their PLC results to apply for a CAO course the following year, instead of relying on their CAO points.
You can explore all that is on offer here: FET Course Hub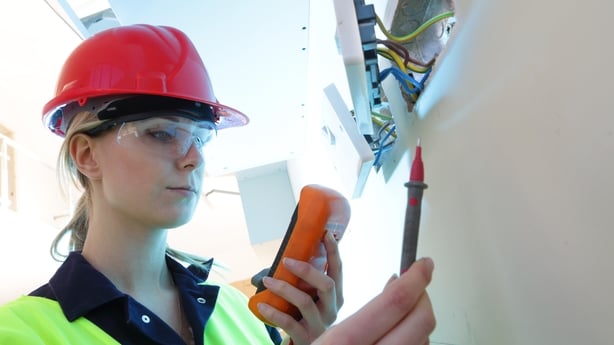 Apprenticeships and Traineeships
Apprenticeships and Traineeships offer an excellent pathway into securing a practical qualification and valuable skills for the world of work.
With options ranging from Construction to BioPharma, Engineering to Finance, Hairdressing to Hospitality and Food, there is an option to suit every learner. Becoming an apprentice or a trainee can guarantee an income and access to on-the-job experience so that learners are immersed in skills-based training from day one.
They provide an excellent opportunity for anyone who is looking to hit the ground running.
You can explore your options here: Generation Apprenticeship
Helpline
If you have any questions or queries over the coming days, it is important to look for unbiased, impartial advice. You can speak to an expert guidance counsellor by phoning the NPC Leaving Certificate Results Helpline.
The number is 1800 265 165.
Opening Times:
7 September: 11am-8pm
8 September: 11am-8pm
9 September: 11am-4pm
10 September: 11am-4pm