It was time for some creativity in the Leaving Cert today as students sat Music and Design and Communications Graphics.
For this Leaving Cert Diary Adam and Akeno hit the right notes in their Music exam while James wrote about Design and Communications Graphics.
You can watch above and read below. Thanks so much to the students for contributing and to The Irish Second-Level Students' Union for connecting us.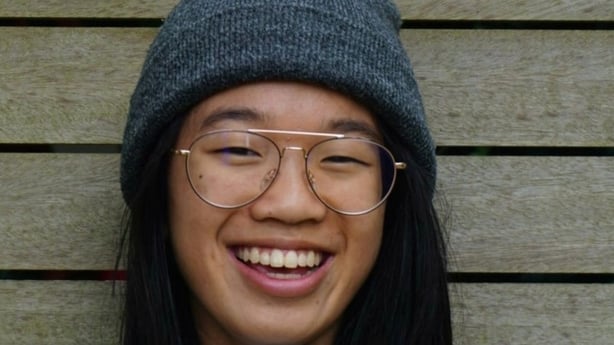 Akeno's greatest hits came up for his Music essays
I have officially finished my Leaving Cert! Music was my last exam, and the paper was a lovely way to end the three weeks of intense studying.
I took the performing elective so I have 50% of my marks already graded. I wasn't very worried about my written paper.
The listening paper was an interesting paper. Unfortunately, there was not much choice in the listening sections but our essay choices for Question 5 were amazing. I studied four Irish music essays: Micheál Ó Súilleabháin, Seán Ó Riada, the harping tradition, and the Gloaming…All four of them appeared! I was overjoyed that my predictions were correct.
This year, the composing paper was very different. Usually, you have to answer both a melody and a harmony question. Fortunately, we only had to answer one question this time. I finished the exam 45 minutes early!
Although I love music, I am delighted to be finished with studying modern contemporary music for the rest of my life!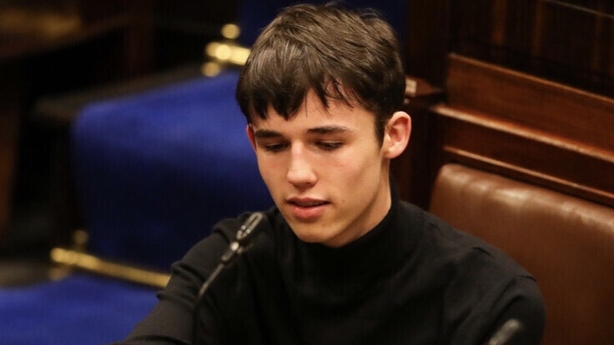 James is done after Design and Communications Graphics
Sin deireadh le mo chuid scrúdaithe buíochas le Dia. Chun an fírinne a rá bhí imní orm don scrúdú GDC. Braithim gur ábhar cuíosach casta é ach caithfidh mé a rá go raibh scrúdú an deas curtha os mo chomhair.
Chaith mé tamall fada ar na mionceist chun a cinntiú go raibh siad ceart agam. Dhein mé glan dearmad ar an tslí chun teacht ar fíorcruth ach dhein mé mo dhícheall chun fregair éigin a cruthú. Bhí mé fíor buíoch as na hathruithe déanta go dtí an páipéar i mbliana.
De bharr na hathruithe san bhí mé in ann ceisteanna a roghnú a d'oir liomsa agus táim sásta leis an méid a bhí tarraignte agam.
Click here to see more Leaving Cert Diary articles!
Massive thanks to the students who gave their time to record and write for us.
The ISSU Exam Blog has more subject by subject reaction here!
About the ISSU
Founded in 2008 and now in its 13th year, the ISSU is the longest running national second-level representative body in the country, representing over 500 member student councils.
They represent Irish second-level students on a local, regional, national and international level.