Our Leaving Cert Diary is sucking diesel, powering on into week three! Students are finishing up but others still have a bit to go.
With thanks to The Irish Second-Level Students' Union (ISSU) we hear from Matthew who wrapped up his exams today with Ag Science and Suzy who sat Romanian.
Agricultural Science is over for Matthew and so is his Leaving Cert!
The Ag Science paper ran from 2pm to 4.30pm today and I was finished by about 4pm. Overall, I found the paper quite manageable. It was strange doing it as with the change of the Ag Science curriculum, the exam was my first time seeing the actual layout and style of questions which threw me a bit at the start but once I got into it it was OK!
The paper focused very heavily on sustainability in agriculture which is no surprise as our projects were all about sustainability too. I felt the questions were fair and the choice on the paper meant that you could pick and choose questions that really suited your knowledge.
Overall I'm glad it's over but not nearly as glad as the fact that all of my exams are over!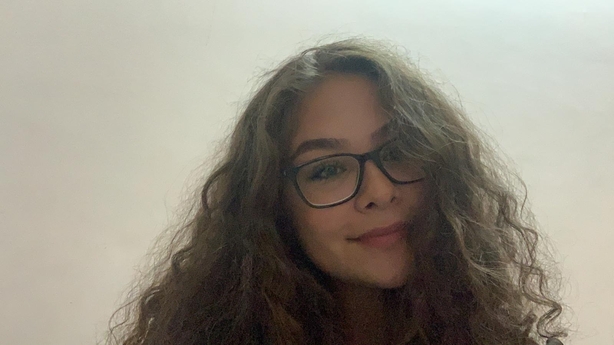 Suzy felt Romanian was a nice paper overall
The Romanian paper was very nice this year, I might be a little biased because I am fluent in Romanian.
The topic of pollution and tourism was very common on this year's paper and related a lot to what is going on in the world at the moment so I feel like it was quite easy to answer since a lot of young people have read a lot about pollution and climate change over the past year.
Section 1 was relatively easy because the questions were related to the text given so you could always look over the text in case you needed ideas to answer the questions.
Section 2 (the minimum 300 word essay) was a bit tricky, you had to pick between two essay titles. Both were quotes, one was from an article and the other was from Greta Thunberg and you had to express your opinion on it.
I chose the first one because I was able to manipulate the question a little and change it around to suit me so it was quite okay. Overall I feel like it was a very nice paper.
Click here to see more Leaving Cert Diary articles!
Tomorrow we will hear about Spanish and Chemistry.
Massive thanks to the students who gave their time to record and write for us.
The ISSU Exam Blog has more subject by subject reaction here!
About the ISSU
Founded in 2008 and now in its 13th year, the ISSU is the longest running national second-level representative body in the country, representing over 500 member student councils.
They represent Irish second-level students on a local, regional, national and international level.