Today in our Leaving Cert Diary we have one student wrapping up, while the others have the end in sight!
Our friends at The Irish Second-Level Students' Union (ISSU) linked us up with young people taking the exams this year to give us their reaction in their own words.
Racheal and Emer recorded a video diary for French and History up top. The latter made great use of her downtime last night, tuning in to a history documentary and it came in very useful!!
Racheal also wrote about French Higher Level, and so did Akeno and Matthew.
Plus, Saskia and Eiman tell us about the History exam. You can read all about it below...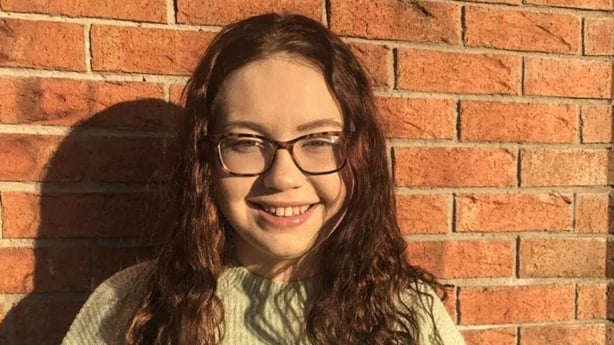 Saskia finished her exams on a high with History!
I only have one word for that paper, wow. I was hoping that at least one dictator would come up in dictatorship and democracy and then BOTH Hitler and Stalin showed up! Not only that the Treaty negotiations question was such a lovely one and the document was the Montgomery Bus Boycott! I genuinely couldn't think of a better paper.
The options were fantastic and the questions were broad enough to let you twist it into your own interpretation. I did the question on Stalin and managed to write about the Show Trials and did the 1921 Treaty negotiations question as well. I can't get over how nice of a paper it was. I walked out of the exam center with a huge smile on my face knowing that it was the best history exam I've ever done.
I have no more exams now, history was my last and I'm so glad I went out on a high note, it was (in my opinion) the best paper in years. Overall my hopes are high and now I get to sit back and never worry about the Eucharistic Congress again!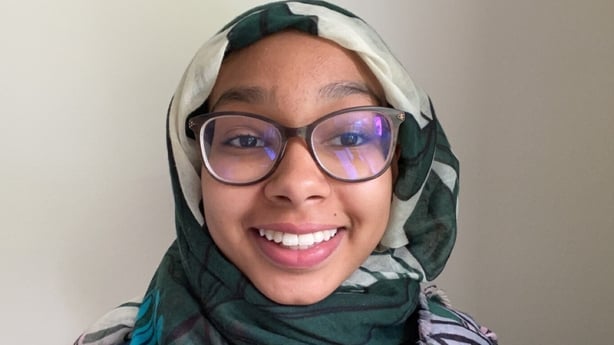 Eiman finished up History exactly on time
The History exam was one I was quite worried for. However, I think it didn't go as bad as I thought it would. The Document Based Question was on the Montgomery Bus Boycott, I was just thankful that the Vietnam War didn't come up two years in-a-row! I feel like I answered the question quite well, it was similar to a lot of the practice questions that I've done. There was nothing out of the blue.
For the essay section, I did two essays on Irish Topic 3: Pursuit of Sovereignty & Impact of Partition and Dictatorship & Democracy. The treaty negotiations came up which I think was a popular question for most students. I had my notes well prepared so I was quite happy that it came up too.
For my second essay on European History, I was hoping for a question related to Germany's social and economic issues or Church-State Relations, which didn't come up. I ended up answering the question on Stalin, the time frame was quite big, from 1924-1945, I was quite worried at first, but once I got into the swing of it, it wasn't too bad.
Overall, I'm just stunned and amazed at how students from previous years wrote three essays and one Document Based Question in 2 hours and 50 mins. I finished my paper exactly on time and I couldn't imagine trying to complete an extra essay!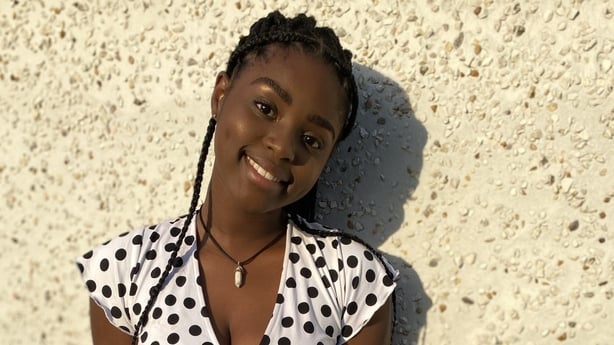 Racheal is nearly there after French today!
I have to say I'm pretty happy with how the French exam went today. As it is one of my stronger subjects I wasn't too worried going in. I found the first reading comprehension was lovely and quite easy to understand. I attempted the second reading comp which was a bit more difficult, but seeing as we only had to do one I'm not too worried about it.
In Section B, there was a nice choice for the compulsory written piece. I was happy to see one on technology, as I had some vocab learned off. I chose to do the email as my other written piece and I actually had fun writing it (never thought I'd say that about an LC exam).
The aural had some slightly difficult parts as per usual, but I found that the audio kept cutting off before sentences were finished. This didn't greatly affect Higher Level students, but I've heard it did for Ordinary Level students. All in all, I'm delighted to be done with the French exam, it was my second to last LC exam, so with 9/10 papers done, the end is finally in sight!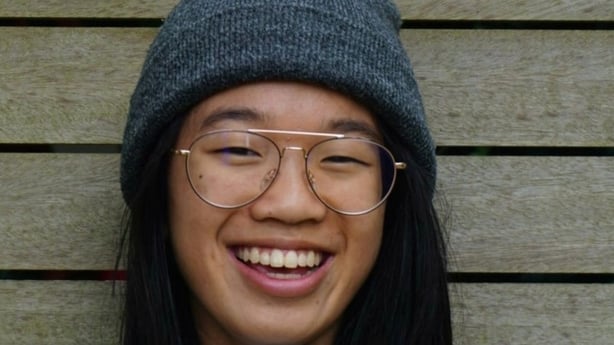 Akeno's predictions in French did not come up - c'est la vie!
Salut, mes camarades ! Some of you may be relieved to know that I did not arrive late to any more exams. The French exam was my most difficult exam as of yet. My predictions for the written paper were horrendous.
Last night I had a final look at topics such as the environment, racism, remote-learning, and Brexit. The only topic that appeared in its entirety was the environment. COVID-19 made an entrance, as it does to every event as of late. The written paper was much different than usual, besides the changes.
Usually, the French paper consists of literary and journalistic written comprehensions. This year both comprehensions seemed to be formatted as in a journalistic style, with one being an interview, and one was an article. Section B, the composing section, offered a good choice but the questions seemed strange to me. One diary, a story, and many opinion pieces, if I remember correctly.
The listening section of the exam was tough, especially Section E, which is usually quick-paced and an easy piece to earn marks. For a moment, the CD track seemed to skip a beat during one of the sections. Much like the CD, my heart also stopped momentarily. Luckily, the wee skips went away and left me doing the rest of the exam in peace and slight confusion.
I have no regrets regarding the exam, but oh boy, it was my worst exam yet. Oh well, c'est la vie!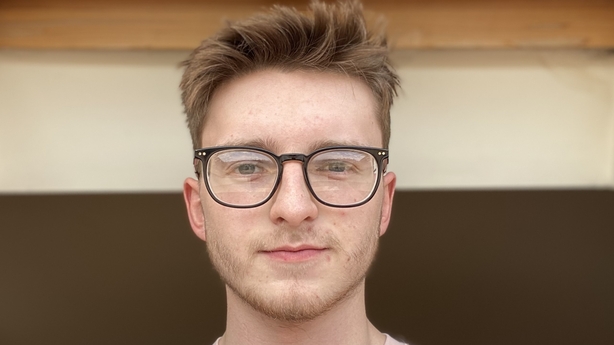 Matthew only has one more exam to go!
Quelle journée! The last of the French LC took place this morning, consisting of the written and aural section, with the orals having already taken place over Easter.
The comprehensions weren't too difficult, and I managed to brush through them in 20 or so minutes each. After that were the dreaded written production pieces.
The options for the first written pieces weren't too bad either. I have an opinion on technology and how it affects us today etc. I had an essay prepared on technology so I had a good basis to go off of. After that, I answered the opinion piece on clothing and protecting the environment.
I picked out the words for environment and something about buying things that "moins cher" (cheaper) so I did an opinion piece on the effect of fast fashion on our environment - let's say a quick prayer that I answered the question correctly!
I had about an hour and a half left over at the end so I did an extra piece on the pleasures of reading. I had prepared something on why I like reading from the orals in Easter so I was relying a lot from memory for that one.
Lastly, the aural (listening) took place from 12.10-12.50pm. I don't know about any other student, but that was definitely the hardest listening I had done in a while. Still, it's over now, and what's done is done.
Overall, I'm happy with how today went, and with French today being my penultimate exam for my LC, it was nice leaving the exam hall with the end in sight!
Click here to catch up with more Leaving Cert Diary entries!
Coming up tomorrow we have Business with Emer and Art, History and Appreciation with James O'Muirithe.
Massive thanks to the students who gave their time to record and write for us and thanks to all at The ISSU.
The ISSU Exam Blog is HERE
About the ISSU
Founded in 2008 and now in its 13th year, the ISSU is the longest running national second-level representative body in the country, representing over 500 member student councils.
They represent Irish second-level students on a local, regional, national and international level.