Our Leaving Cert Diary continues as the students say farewell to Maths and hello to Gaeilge.
Again with thanks to our friends at The Irish Second-Level Students' Union (ISSU) we have daily reaction from young people in their own words.
HUGE thanks to Jane, David and Tammy who took the time to send in their initial thoughts after they sat Maths Paper 2 and Irish Paper 1.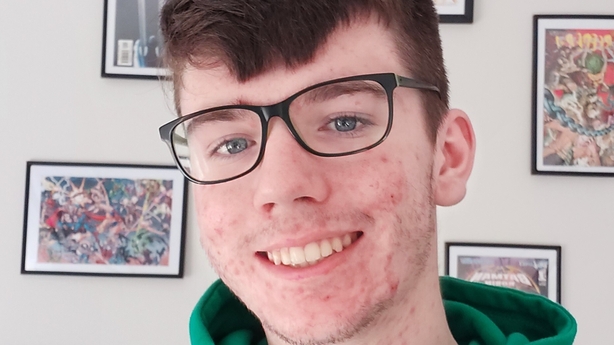 David tells us how Maths Paper 2 went
This paper was a lot more accessible than a normal year. I have been practicing Paper 2s over the weekend and was scared of it in general. When I opened this paper and saw the amount of probability questions, I was delighted.
I felt more adjusted to the choice in the paper this time which means I didn't waste any time figuring out what to do. I instantly realised that I didn't feel comfortable with the proofs and theorems. From Section 1, I completed four questions and didn't do any addition because of this.
For Section 2, again, similar to in Paper 1 I found the questions to be quite similar to one another. There were two main probability and statistics questions and two trigonometry questions. It gave choice for the different sections of each chapter which was quite nice and the choice didn't cause any extra stress.
Overall, this was a very nice paper in my opinion compared to previous years. A lot of people that I spoke to were extremely happy with how they did. I feel that the paper really catered for everyone in terms of having options open to all aspects of the course.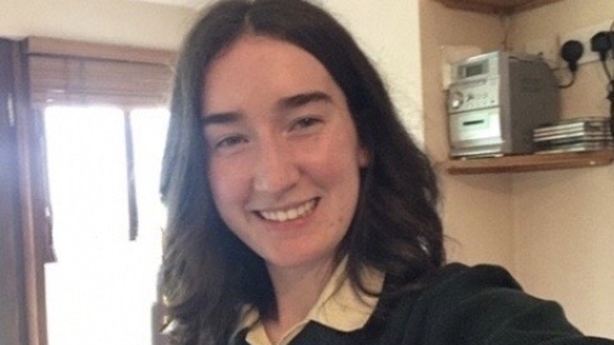 Jane has written about how she got in both exams below...
….and with that, we never have to think about trigonometry again!
The nerves kicked in before Maths again today - this time, I woke up at 5am and couldn't go back to sleep, statistics formulae and trigonometry proofs dancing in my mind. However, as usual I settled down when I put pen to paper at 9.30am, as panicked as I may have been, only minutes earlier!
The trend of overly tricky Section A questions continued from Paper 1, but I think I scraped my way through them relatively unharmed. I really enjoyed Q2 on coordinate geometry, but I found the Area & Volume question quite tricky, as was the circle question. Like most students, I avoided Q6 like the plague - I can deal with one proof, but two in the one question?! Not a chance, SEC.
While the long questions posed more of a challenge in terms of answer development, I feel like they were slightly easier to work with and I think I got on reasonably well with them. Q7 on trigonometry was really nice for the most part, and hopefully I'll have done OK in either Q8 or Q9 as well. Question 10 looked utterly unapproachable to me, though, so I stayed away - probability is far from one of my strong points!
Overall, while the paper was definitely more challenging than Paper 1 last Friday, it was navigable and I think everyone will have done well.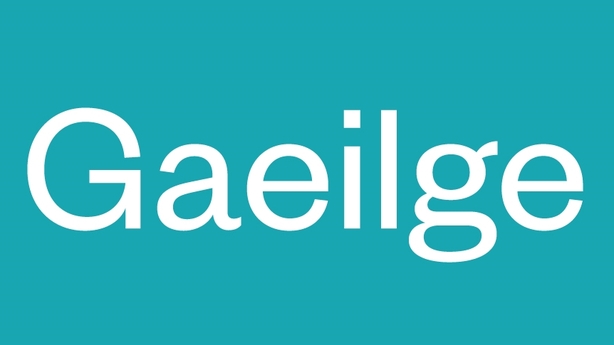 Jane had no need to fear Irish Paper 1!
If there was ever a paper that struck fear into the hearts of Irish teenagers, it's unquestionably Irish Paper 1. Admittedly only two hours and twenty minutes, in that time you're expected to comprehend the intricacies of the various dialects in the Cluastuiscint, before tackling the terror-inducing Ceapadóireacht.
That's why I'm absolutely delighted to have made it through today safely! I think I did even better in the Cluastuiscint than normal, an inexplicable feat which can only be explained by saying that the recordings are luck of the draw, year-by-year.
Moving onto the Ceapadóireacht, I was incredibly nervous before reading the titles. I knew I'd be doing either the Aiste or the Dióspóireacht/Óráid, so ideally I could have had the choice of seven topics to work with. I was over the moon, then, when I saw the fantastic options available to me.The ever-popular "Saol an Duine Óig" made an appearance, as did the expected one on "Gaeilge agus cultúr Gaelach".
I chose the debate on the efficiency of the Irish government, and I'm really happy with how it went. There was definitely an option for everybody on that paper - I didn't see a single unhappy face post-exam.
I'm delighted to have got that day over with, as sitting exams in both Maths and Irish isn't many's idea of a good time. I just hope Paper 2 goes as well tomorrow morning!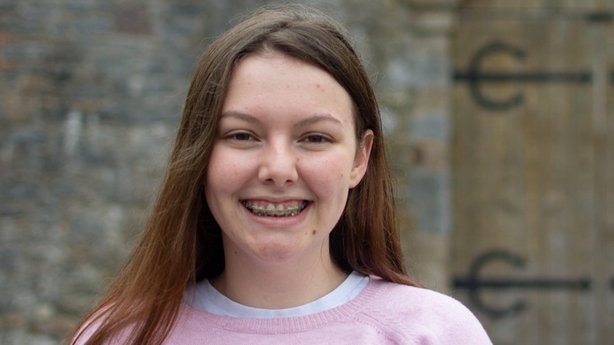 Tammy is sásta so far with Irish
I have to say I'm pretty happy with Irish Paper 1! I had an awful morning with Maths Paper 2, and so a lot of time I had between the exams was spent worrying about Maths instead of fine tuning my Irish, which I was worried would affect me, thankfully all went well!
The listening comprehension, worth 60 marks, is always the section I do worst in, but I really think that this one went very well. The speakers seemed very clear and I managed to understand a good bit of what they were actually saying!
Finally, I got onto the written section, the dreaded aistes! In the middle of my Maths worries, I had a good look over the díospoireacht layout, and I was so thankful to see a díospoireacht pop up that I enjoyed : Tá rialtas éifeachtach againn sa tír seo faoi láthair.
I felt very relaxed through writing my debate, I had plenty of time to really think about what my next words were going to be, and made sure to use plenty of nathannas! Overall I found it a very fair paper, and I hope that Paper 2 is equally as fair!
Click here to catch up with more Leaving Cert Diary entries!
Tomorrow Tammy will tell us how Irish Paper 2 Higher and Biology went for her, while Matthew checks in again for his take on Biology.
About the ISSU
Founded in 2008 and now in its 13th year, the ISSU is the longest running national second-level representative body in the country, representing over 500 member student councils.
They represent Irish second-level students on a local, regional, national and international level.