Here Daráine Murphy, Maeve Dwan O'Reilly and Professor Eilis Hennessy from the Youth Mental Health Lab, School of Psychology in UCD have provided expert guidance and tips for parents to help teens during the Leaving Cert.
Tips for supporting your teen during exam time
The Leaving Cert is a stressful time for young people but also for you as their parents. While trying to help and support your teen manage their own stress, there are also the concerns and worries you might have around how the exam goes and hoping that they will be happy with their final grades.
The UCD Youth Mental Health Lab recently held a series of talks on supporting young people's well-being.
The talks were delivered by Clinical Psychologists, an Educational Psychologist and Developmental Psychologists - Professor Eilis Hennessy (UCD), Dr Ciara Mahon (UCD), Dr Elizabeth Charles (NEPS), Dr Tony Bates (founder of Jigsaw, National Centre for Youth Mental Health), Dr Charlotte Wilson (TCD) and Professor Gary Donohoe (NUIG).
Based on these talks (links at the bottom of this article), here are some of their key tips on managing stress around exams and promoting positive mental health.
1. Put yourself in their shoes
One thing to keep in mind when you're supporting a young person through a difficult time, like exams, is to remember what it was like to be that age yourself. Think back to what it was like to be that age and to be facing these challenges.
How did you feel when you were sitting the Leaving Cert? What would you have wanted to hear?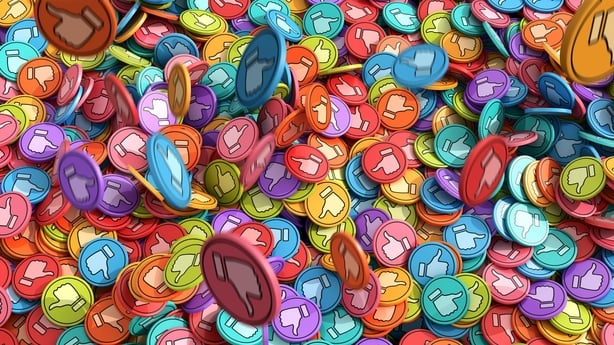 2. Give genuine praise
It's important when supporting a young person to offer praise and encouragement. Young people can be very self-critical at the best of times, and due to the heightened levels of stress they are experiencing, this can be worse around exam time.
As a parent it can be tempting to tell your teen they are wonderful and that everything will go fantastically. But young people will know when you're not being genuine. So when giving your teen praise, recognise and acknowledge the things that they are good at.
Try to rephrase any self-critical comments into something positive eg: "It is normal to feel like you are going to fail but you have never failed before, remember your last exam you did really well on the short answer questions and you got an honour in that exam".
Also refrain from using "but" when you're giving praise. If you do want to give feedback, separate it from the praise and make sure it is constructive.
3. Young people want to be heard
Open communication is important at all times, but even more so during a challenging period like exam time. Letting a young person know that you're there and ready to listen is key. One of the easiest ways to do this is by creating a safe space where the young person can open up.
Opening up the conversation while in the car or out for a walk can be helpful and less intimidating for them than talking face-to-face. Something to keep in mind too is that you're not always being called on to fix everything. Very often young people don't want their parents to fix their problems. They just want you to listen to what they have to say.
Also remember that if they have a concern, take it seriously. While it might seem small to you, they have confided in you about it and it is a concern for them.
As Carl Rogers (famous child psychologist) said:
"We think we listen, but very rarely do we listen with real understanding, true empathy. Yet listening, of this very special kind, is one of the most potent forces for change that I know."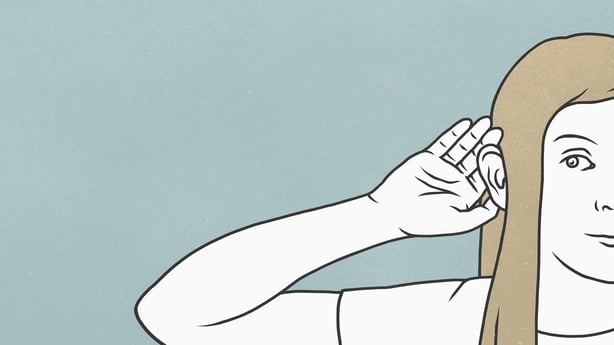 4. It's not about why
As we've said, open communication is key, but many parents don't know what to say and what not to say, when they see their teen struggling. The default can often be to ask, "why, what's the problem?"
However, this can be really unhelpful. It's not about why they feel like this, it's about acknowledging that this is how they feel and that that's okay and then moving forward together to manage that. As a parent there are steps you can take to help them to understand how they are feeling.
You need to encourage the young person to name the emotion they're feeling, then help them understand the emotion and show that you understand - validate how they are feeling. Next, offer them some hope and reassurance - this might simply be to say that "tomorrow will be better".
Finally, work with them to identify what you can do together to make today more manageable (but remember they may not want you to fix it for them!).
"Keep a green bough in your heart and the singing bird will come"
5. Spend time doing something after/ between exams
When your young person has just finished an exam, it is important to take time to unwind and relax. They may either be on a high because the exam went well or feeling down because things didn't go as they expected.
This is a good opportunity to spend time with them and do something they enjoy like bringing them a nice lunch in between exams or going for a walk and getting an ice cream when they are finished for the day.
Even if they feel like they need to get stuck into studying for the next one, it's so important to take the time to unwind and reset.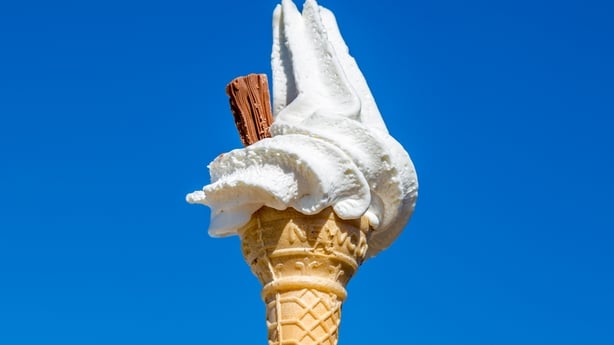 6. You are doing the best you can
Parents can often put themselves under pressure to be the perfect parent and if things are not going right that they are at fault or missing something. If you only take away one message from this, remember that you are doing the best you can and there is no such thing as a perfect parent.
While it is important to teach your teenager to be self-compassionate you also need to practice the principles yourself. You can do this by practicing self care, engaging in mindfulness, reframing your thinking to be less self-critical of your abilities as a parent, and building up your compassionate qualities.
By giving compassion to yourself, not only will you feel better in your role as a parent but you will be in a better position to support your young person.
See below for more details and to watch the series of talks on supporting young people's well-being
Positive Mental Health with Professor Eilis Hennessy - Click here to watch
How to talk to a young person about how they are feeling with Dr Tony Bates, Dr Charlotte Wilson and Professor Gary Donohoe - Click here to watch
Compassion approaches for supporting young people with Dr Ciara Mahon - Click here to watch
You can see advice for Leaving Cert students on managing stress here!