Leaving Cert Art History classes are being offered the chance to get some first-hand knowledge from Butler Gallery in Kilkenny to help them with the Gallery Question in the exam.
Currently, the museum is housing the WolfWalkers exhibition as seen in the video above. That is only a small glimpse of what it takes to set an exhibition and the team at the gallery have developed a 60-minute workshop for students specifically focused on the Gallery Question in the exam.
The team at Butler Gallery will take an online class to guide students through the WolfWalkers exhibition answering questions about design, layout, lighting etc.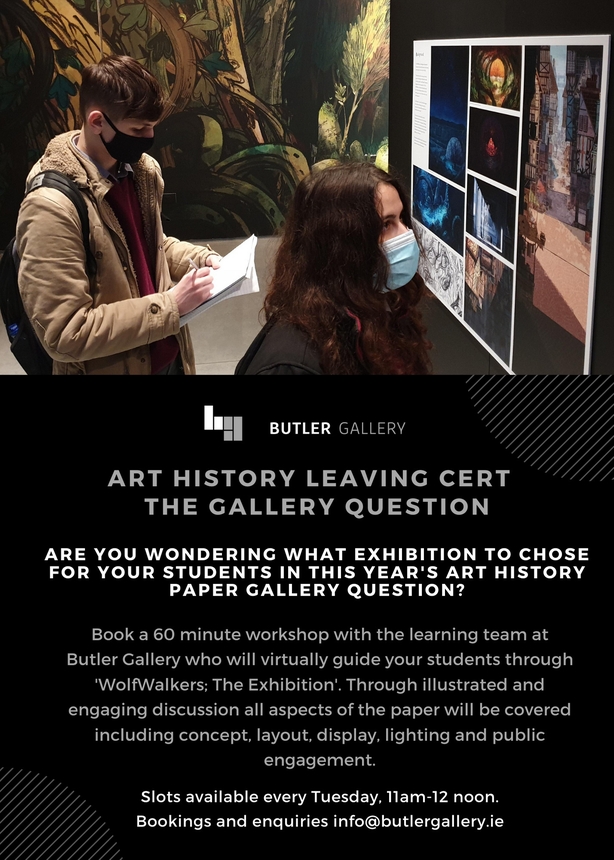 For teachers to register their interest just follow the information above or simply click HERE