The Ireland's Future Is MINE competition is moving on to the next phase! With all the entries in, the judging starts now.
But, let's remind everyone about all the cool stuff your school can win if you claim the top prize. The schools who make the grand final will battle it out on a special eSports-inspired RTÉ show.
The winning team and the first ever IFIM All-Ireland champions will win 30 Laptops and a charging trolley for their school. WOW!!
There's loads more great goodies from RTÉ and Microsoft like eSports jerseys and swag bags too!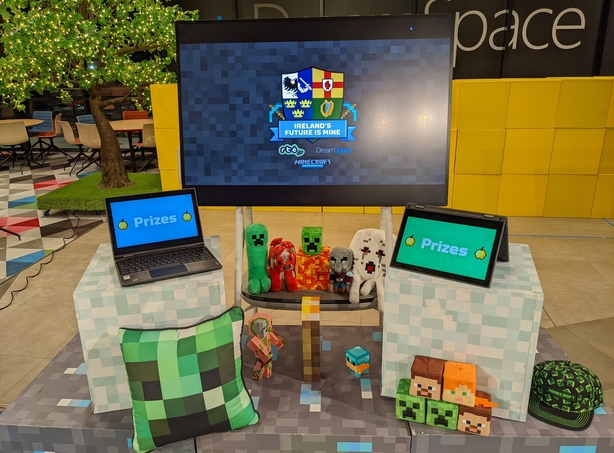 Teachers all over the island of Ireland put in a huge amount of work with their classes and took the time to enter. Well done everyone and good luck!
The best thing everyone who signed up can still use all the resources until the end of academic year.
All of the content can be seen online at RTÉ.ie/minecraft!