Biodiversity in Schools is Ireland's national biodiversity education organisation for young people. They have shared some great resources with us for schools to learn about how important biodiversity is.
Their aim is to empower young people across Ireland to help nature by giving them the support they need. This is important for two reasons.
Firstly, to tackle the biodiversity crisis by boosting eco-literacy and knowledge of rewilding our schools. Secondly, to share the joys of outdoor learning to boost their physical and mental wellbeing with young people.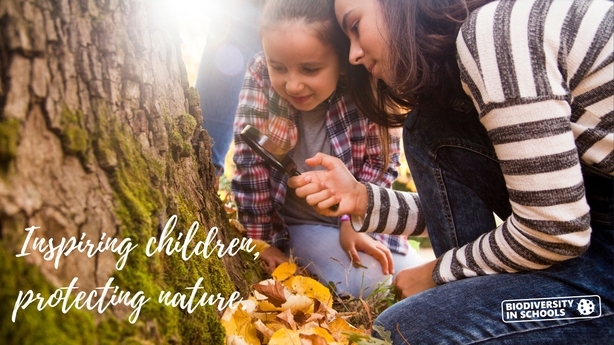 To celebrate their 10th birthday they have made their digital resources shop for teachers completely free! Register at the following link below for free access to classroom printables such as ID cards, bingo games, worksheets, activity sheets and survey sheets.
The resources have been custom-made for Irish wildlife and Irish classrooms by their team of teachers and scientists. This will help your students get to know their local biodiversity from wildflowers to bugs, trees to birds.
Everyone can register (not just teachers) here!
Biodiversity in Schools make it as easy as possible to take action and help nature at your school. They have a free library of fun and simple step-by-step ideas to help.
Click here to see the school projects!
Biodiversity in Schools also coordinate Ireland's first biodiversity education officer network who you need a school visit to assist; are a leading supplier of outdoor learning resources to schools and coordinate the national mark of excellence in outdoor education - the Nature Hero Awards.

Find out how to become a Nature Hero here!