It's time to grow with Agri Aware! Get your Incredible Edibles packs here now!!
The programme provides schools with free fruit and vegetable growing kits. The children get a hands-on experience of growing and eating their own food while learning all about how food gets to their plates.
Check out the news2day report up top from the launch.
Over half a million schoolchildren have taken part in Incredible Edibles since its inception and places on the curriculum-linked programme are limited to 1800 schools.
Those primary schools across Ireland that wish to take part can sign up for free here. Places are limited and the first 250 schools to put their names down will get a free gift.
Click here to register your school!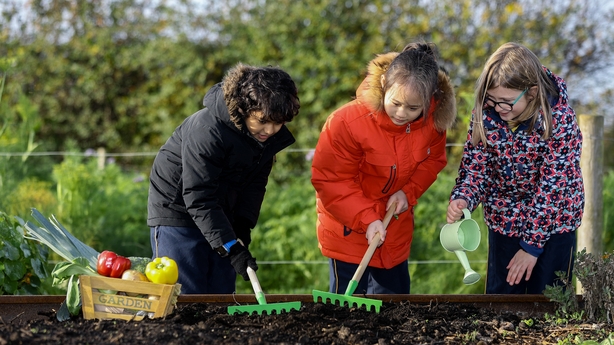 On their food journey, the schoolchildren will take part in five tasks. They learn all about where their food comes from, identifying Irish produce, how to plant and grow food, and how to prepare the food they have harvested, creating tasty meals.
As part of the project, schools also take part in Healthy Eating Week in early May, where they are challenged to eat 'seven-a-day' for the week.
Agri Aware, the independent farming and agri-food educational body. It is a charitable trust tasked with the mission to create a national awareness of the value of modern agriculture and farming, the stewardship of the rural environment, animal welfare and the benefits of nutritious, Irish food.