In this episode of The Kids Are All Right, RTÉjr Radio's mental health show, we speak with psychotherapist and mental health expert Gillian Fagan about how busy kids' lives can get with school, family, after-school activities, homework and hobbies. Phew!
Press play up top to listen now and subscribe to the podcast here!

She talks about how when we overload our days and weeks, sometimes we can reach a point where our body's 'battery' is drained and we can begin to feel overwhelmed and anxious. So, she says that it's really, really important that we are tuned into our bodies so we can recognise when this happens…and THEN we know that it's time to do something to look after ourselves and recharge our batteries.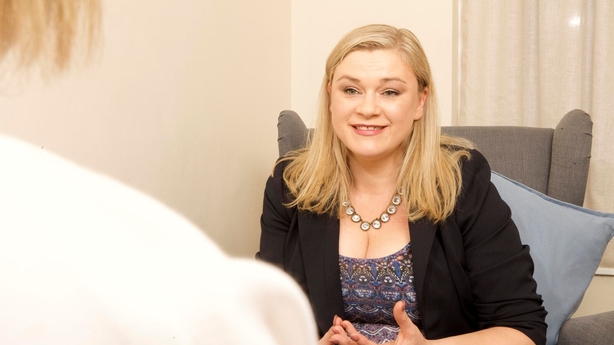 Gillian says that if it is not possible to take any of the activities out of our busy weeks, then one of the best ways to mind ourselves is by using some Mindfulness!

She tells Buster and Buddy how she was introduced to Mindfulness by a teacher in school and how it was and still is to this day really important in her life in helping her deal with her 'racing head' and to keep her feeling happy and well!

In this episode we learn some simple ways to bring easy mindful moments into the ordinary things that you do every day, and she teaches Buster and Buddy how simply using your 5 senses; that's your sense of taste, smell, sight, hearing and touch can be a really great way to start!
Download activity sheet 1 here!
Download activity sheet 2 here!
Watch the recap video below...
We need your consent to load this comcast-player contentWe use comcast-player to manage extra content that can set cookies on your device and collect data about your activity. Please review their details and accept them to load the content.Manage Preferences
And remember to try to: Stay Healthy, Stay Happy and Stay Well!

Michelle and her team have a collective 50 years of experience working with kids as teachers, entertainers and parents!
Gillian Fagan
Gillian is a counsellor, psychotherapist and mental health expert who works with teens, adults, couples and families. She founded 2 mental health companies, Acora Therapy and Under The Rainbow, and is an emotional health consultant for workplaces.

Gillian started meditating when she was 12 years old and many years later is still at it! Not only that she is a specialist on the science behind relaxation and teaches people how to reduce stress, manage anxiety and be happier.

Being passionate about normalising mental fitness, Gillian loves helping people empower themselves so that they can be their true selves, equipped with the resources to cope better when things get tough.
Gillian is a keynote speaker and trainer on topics such as resilience, uncertainty, stress, coping strategies and the importance of inclusion. She believes that our minds are like our muscles, we need to keep working out so we can have good mental fitness!

Useful websites: acora.ie & undertherainbow.ie
Subscribe to The Kids Are All Right Podcast here!