In this episode of RTÉjr Radio's mental health podcast, The Kids Are All Right, we speak with Sharon Flanagan, founder of Fitness for Kids about why it is so important to do regular exercise to keep not only our bodies, but our minds healthy too.
Press play up top or listen and subscribe here!

She explains how exercise literally makes us Happy! - as when we exercise our bodies produce Endorphins, also known as the Happy Hormone! These are so powerful that now doctors in many parts of the world are prescribing exercise instead of medicine to fight some illnesses, Wow!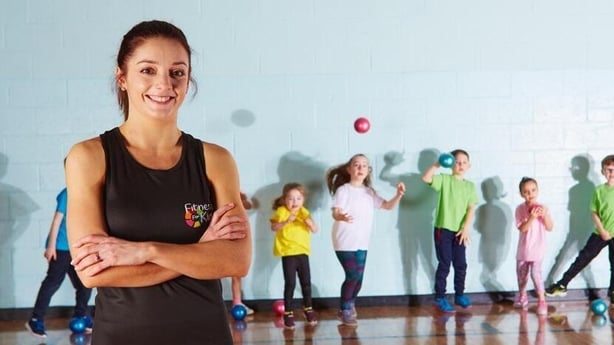 Buster and Buddy are amazed when Sharon talks about how weight bearing exercises (this is exercise you do while standing on your own two feet) builds bone density and can actually make new bone - incredible! She gives Buster and Buddy loads of great ideas for ways to make sure they get enough exercise throughout their days and weeks and how to make this as much FUN as possible!

And Sharon talks about how even if you don't really like sport, that's not a problem! There are loads of other ways to get enough exercise to keep you fit and well…including something she loves called Movement snacking! Sounds yummy!
Download the exercise activity sheet here!
Find out more about exercise and wellness here!
Check out the episode recap below...
We need your consent to load this comcast-player contentWe use comcast-player to manage extra content that can set cookies on your device and collect data about your activity. Please review their details and accept them to load the content.Manage Preferences
And remember to try to: Stay Healthy, Stay Happy and Stay Well!

Michelle and her team have a collective 50 years of experience working with kids as teachers, entertainers and parents!

Sharon Flanagan

Sharon Flanagan (Walsh) the founder of Fitness for Kids. Her two greatest passions have always been working with children and exercise. She has many more now, including her 3 little girls, husband and dog Cooper.

From competing in Irish dancing for 13 years to loving long walks anywhere especially Howth cliffs and taking part in Crossfit, she always remains active. Running after a toddler adds to that!
Sharon has spent over twenty years working with children to include owning and running her own creche and also being a nanny, this led her to combining all her passions to make a real difference in children's everyday lives.

In today's world many children spend too much time being sedentary having too much screen time. Fitness for Kids aim to get kids moving more and enjoying exercise all in a positive fun environment. We base each class on physical development first while incorporating intellectual, language, emotional and social development.

Fitness for Kids caters for EVERY child. It is not just for the sporty, confident kid. Our main focus is bringing out the best in each child. We encourage only positive outlooks on fitness and fun is key to every class. Find out more here - www.fitnessforkids.ie.
Subscribe to The Kids Are All Right Podcast here or wherever you get yours!