In this episode of The Kids Are All Right we talk with Primary School teacher Áine Murray who has written a book called 'The Pain in the Chest' to help kids understand and manage their worries.
Listen up top now and subscribe to the podcast here!
With a background in psychology, Áine believes it's really important to understand that talking about your mental health does not mean that something is wrong. Our mental health is how we feel in our head, and this changes all the time. Sometimes it's great and we feel really positive and then sometimes it's more negative and we feel not so great. And this is perfectly normal.
When we learn it is constantly changing, we can understand that if we are feeling anxious or down, that it won't last forever and that there are lots of things we can do to help ourselves balance our 'mental health scales.'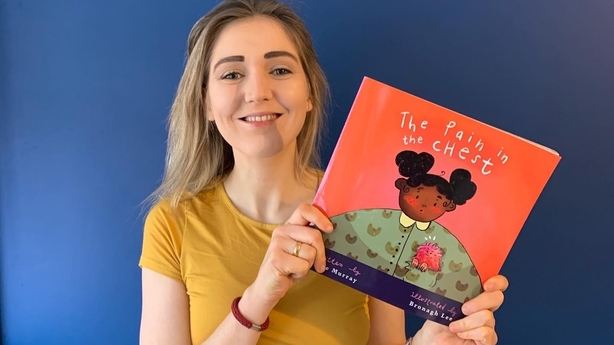 The girl who features in her book has lots of worries as she grows up and these worries stop her doing lots of the things that she would like to do. But at the end of the book, she decides to talk to her Mom about her worries and then we learn that when we start to talk, our worries start to walk…and we feel so much better!
Buster and Buddy learn that it's important to find a trusted adult to talk to when your worries are stopping you doing the things you want to, or what's stopping you from enjoying the things you usually enjoy. Áine teaches them some great ways to actually get a conversation started; because so often this is the hardest part for a kid, knowing WHAT to say or HOW to even begin the conversation!
And remember to: Stay Healthy, Stay Happy and Stay Well!
Michelle and her team have a collective 50 years of experience working with kids as teachers, entertainers and parents!
Download the 1st activity sheet here!
Download activity sheet 2 here!
Watch the recap for this episode below...
We need your consent to load this comcast-player contentWe use comcast-player to manage extra content that can set cookies on your device and collect data about your activity. Please review their details and accept them to load the content.Manage Preferences
Áine Murray
Áine is a Primary School teacher and children's book author from Navan, County Meath. She is currently teaching in the Evergreen Class in Ashbourne ETNS – and loves it!
As well as teaching, Áine has an Undergraduate Degree in Psychology. She is passionate about her teaching and has a particular interest in youth mental health.
Her new picture book is called The Pain My Chest and it tackles the issue of anxiety through rhyme and beautiful illustrations. The book, published by O'Brien Press, will be released in the Spring of 2023. It will be an excellent resource for teachers and parents to start the conversation about mental health with their young person.
Subscribe to The Kids Are All Right Podcast here!