In this episode of The Kids Are All Right, we speak with an expert on bullying, Sinéad McKee, who works with Childline and the ISPCC.
Press play up top to listen now and subscribe to the podcast here!

Buster and Buddy learn what bullying behaviour is….AND what it Isn't! Sinéad explains how important it is for everyone to understand the difference as sometimes even adults get confused as to what bullying really is!

She explains how you can work out if behaviour you're experiencing really is bullying…or if in fact it's something else entirely. Phew! And she gives some really great tips about what you can and should do if you are being bullied and to stop this behaviour once and for all, because No One deserves to be bullied!

With her years of experience working with young people who bully, Buster and Buddy are amazed when she explains that people who bully are not as powerful and brave as they might seem on the outside and that their bullying behaviour is usually because they feel sad about a part of their life and are in many cases, actually lacking in confidence!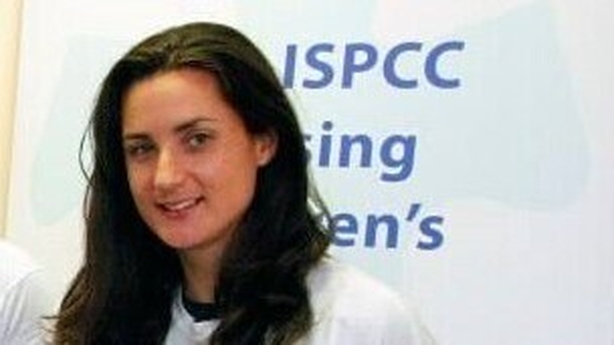 She tells them that there is help available for every child in Ireland, whether they are the young person doing the bullying, or the one being bullied. As Sinéad says, EVERYONE has the right to get support!

And remember everyone try to - Stay Healthy, Stay Happy and Stay Well!

Michelle and her team have a collective 50 years of experience working with kids as teachers, entertainers and parents!
To help us recap and learn from this episode watch the video and try using the activity sheets below.
Download the 1st activity sheet here!
Download the 2nd activity sheet here!
We need your consent to load this comcast-player contentWe use comcast-player to manage extra content that can set cookies on your device and collect data about your activity. Please review their details and accept them to load the content.Manage Preferences
Sinéad McKee – Childline Community Engagement Manager

Sinéad McKee completed a Bachelor of Social Science Degree in University College Cork and then went onto complete her Master's in social work at University College Dublin. Before joining the ISPCC in 2008, Sinéad gained experience in the disability section, Child Protection and also in Child and Adolescent Mental Health.
Sinéad's initial role within the ISPCC was as a Childline Therapeutic Support Worker. As a CTSS worker, Sinéad worked from a resilience model to provide children, young people and families with therapeutic support during difficult or traumatic times in their lives.
Sinéad had professional training in Mediation and completed further training in Non-Violent Resistance.
She then went on to become more involved in the ISPCC's Advocacy Department and for two years held the position as National Anti-Bullying Co-Coordinator.
Sinéad is currently the Childline Community Engagement Manager – Children's Lead. Sinéad's focus is to support and empower schools and communities to help nurture the resilience of children and young people.
Subscribe to The Kids Are All Right Podcast here!!