It's time to talk about our mental with another episode of The Kids Are All Right on RTÉjr Radio!
On this show we speak with Dr Yvonne Quinn, a clinical psychologist who specialises in resilience and wellness and helps kids (and adults!) learn to be the boss of their worries. Fantastic!
Press play up top or listen and subscribe here!
We talk about how feeling worried or anxious sometimes is perfectly normal; that everyone will have some worries at different times of their lives.
But we also learn that feeling worried and anxious is part of our human biology, as our brains haven't changed much since we were Cavemen (yes, really!) and so the Fear part of our brain is Always on the lookout for danger.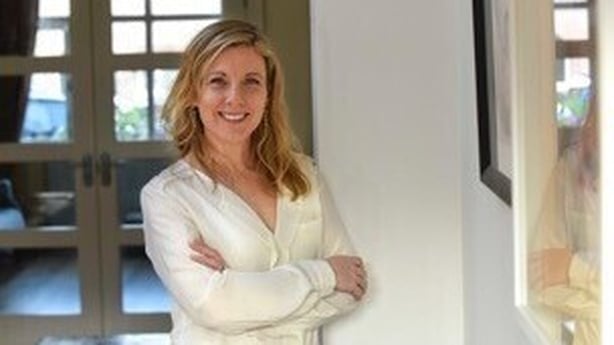 We have this amazing alarm system in our bodies, the Fight, Flight or Freeze system which can be turned on at a moments' notice to protect us by giving us a jolt of energy to either fight the sabre-tooth tiger, or run away from it. But life isn't as dangerous as it was back in Caveman days, but our brain still switches on this system to protect us, even if it only Thinks we are in danger; like for example if we're just worried about a maths test!
So with all this extra energy racing around your body, no wonder so many funny things start to happen; like your heart racing, your body shaking, sweating, feeling dizzy…it's just your alarm system trying to protect you!
By learning about the science behind the feelings we get in our body when we have worries, Buster and Buddy learn lots of ways how kids can take charge of these worries and as Dr Yvonne says, let them get back into the Drivers' Seat!
And remember, try to Stay Healthy, Stay Happy and Stay Well!
Michelle and her team have a collective 50 years experience working with kids as teachers, entertainers and parents!
Download the 1st pdf activity sheet here
Download the 2nd pdf activity sheet here
We need your consent to load this comcast-player contentWe use comcast-player to manage extra content that can set cookies on your device and collect data about your activity. Please review their details and accept them to load the content.Manage Preferences
Special Guest
Dr Yvonne Quinn is a Senior Clinical Psychologist who has worked for many years in HSE psychology services – both within child and adolescent mental health and primary care settings.
Her interests include resilience and wellbeing, peri and post-natal mental health and supporting families to promote positive mental health across the lifespan. She also has significant experience in neurodevelopment assessment.
She has completed additional training in areas including autism and developmental assessments and psychotherapeutic approaches such as Cognitive Analytic Therapy and infant mental health. Outside of work, she enjoys fresh air, keeping fit and hanging out with her four young children.
Additional resources
If you feel you need some additional help for your child, Dr Yvonne recommends as a first step to think about whether or not the anxiety is impacting on your child's functioning; Is it stopping the child from engaging in parts of their life (friendships, hobbies, school), is it impacting on sleep, appetite, motivation and so on.
If parents are worried, she recommends that as a first step, they link in with their GP
If they require professional support, it is always best to source a clinician from a reputable site - such as the Psychological Society of Ireland (PSI) website.
Other further reading and listening recommendations...
PSYCHOLOGICAL SOCIETY OF IRELAND PODCAST
HELPFUL WEBSITES/VIDEOS
Subscribe to The Kids Are All Right Podcast here!!