It's the very first episode of The Kids Are All Right, RTÉjr Radio's mental health show for kids.
And we get off to a great start as we chat with musician, children's author, podcaster AND mindfulness expert Niall Breslin - also known as Bressie!
Press play up top or listen and subscribe here!
With all the talk of mental health and well-being these days, it can all sound a bit confusing after a while! So, we chat with Bressie about what mental health really means and what we can do to look after it…no better man!
Bressie explains that mental health is how we feel and think; it's our emotions and feelings that can't really be seen, but which affect us every day. And because these emotions and feelings change how we behave, they affect how we get on with people, and influence how we see the world, it's no wonder our mental health is just so important!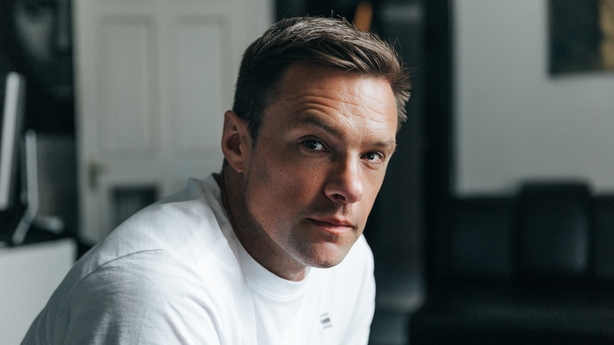 Buster and Buddy learn that in the same way as our physical health changes, sometimes we are fitter than other times; our mental health is always changing too and this is completely normal; so we learn that we don't have to be happy all the time to have good mental health!
Bressie explains that just like our physical health, we can train our minds to stay mentally fit by using Mindfulness. He teaches a few simple Mindfulness tricks that we can use anytime and anywhere to calm our heads, as he believes it is really important to have some tools in our pockets that can help us feel better!
And remember, try to; Stay Healthy, Stay Happy and Stay Well!
Click here to download the worksheet!
And press play below to watch the follow-up show.
We need your consent to load this comcast-player contentWe use comcast-player to manage extra content that can set cookies on your device and collect data about your activity. Please review their details and accept them to load the content.Manage Preferences
More about Niall Breslin aka Bressie
Niall Breslin is one of Ireland's most formidable and inspiring mental health advocates and public speakers. An active polymath, he is also a bestselling author, musician, philanthropist, and a former professional athlete.
Niall's personal experience has informed his journey to becoming a leading figure in mindfulness – and how we can demystify mindfulness and make it a part of our daily lives. He started the Where is My Mind podcast to explore how we can better look after our heads and hearts in the chaos of the modern world.
As founder and Creative Director of the mental health advocacy charity A Lust for Life, Niall has further contributed significantly to his standing as a key figure in the evolving conversation around mental health in Ireland.
His work in establishing this organisation and driving its mission has led to numerous social entrepreneurship awards including the prestigious Social Entrepreneur Ireland Impact award, The Social Innovation Fund and the Google Impact Award.
For more information visit: www.alustforlife.com
Subscribe to The Kids Are All Right Podcast here!