There are some words that can't be translated, some words that gave us words as Béarla and some words that are just BETTER as Gaeilge!
Check out the video above from Eileen Ní Gheibheannaigh who teaches Gaeilge, English and Drama in Temple Carrig School, Greystones.
It was Directed and Produced by Declan Smiddy.
You can learn some fun new words for Seactain na Gaeilge!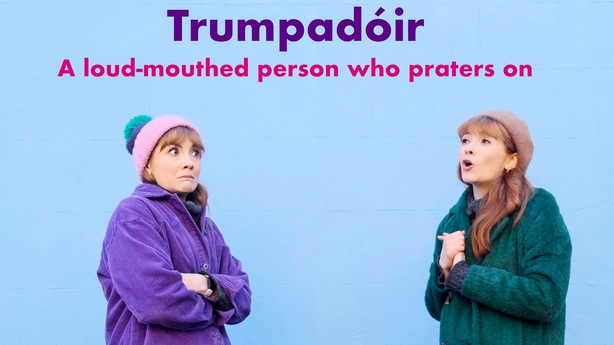 Here, Eileen tells us what she loves about Irish...

Gaeilge is a language embedded into the fibre of who and what Ireland is. Understanding and appreciating and using the cúpla focail we have as Gaeilge, allows us to be closer to the beating heart of what this country is and who her people are.
It is a poetic and descriptive language. It's in the landscape- the place names we use every day. It's a language that it's in the syntax of our sentences- the rhythms of our speech, even in English.
It gives us the words to describe our unique experience of Irishness and the lens through which we view the world. It's a language that is open to all and is alive and changing with the changing face of this country.
It excites me that I now teach students who might speak Persian or Polish or Spanish at home, English in school and Irish in my classroom.
This new generation of Gaeilgeoirí will bring their own unique insights and experiences to the language and help mould it and grow the language for future speakers to enjoy.
Labhair í agus mairfidh sí!