Ahead of COP26, we meet Paddy Shanahan who is a 12-year-old Cimate Activist who got in touch with Ecolution to speak about The Climate and Nature Summit.
In this special episode we met him on Sandycove beach to talk about the importance of the climate crisis being put at the centre of our education system.
Tune in to RTÉjr Radio this evening at 7pm or press play above now!
Paddy was recognised for his work as he was crowned the Emerging Sustainable Energy Champion at the recent SEAI Awards 2021.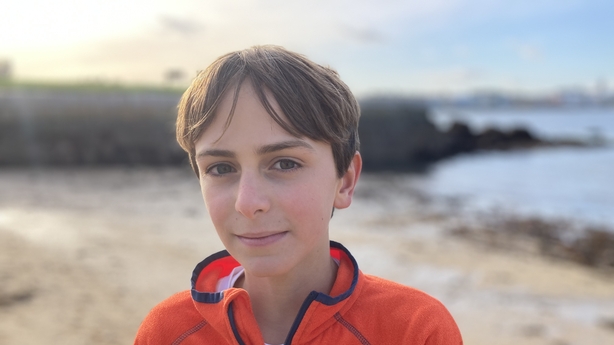 He's someone who started worrying about the environment from a very young age and has dedicated all his free time to acting both locally, in his school, on the beach and nationally.
He was one of the young attendees at the Youth Assemble in the Dáil back in November 2019.
The Climate and Nature Summit runs from 1-5 November and full details are HERE!
The Climate and Nature Summit will be action packed, run over five days, with participants joining online a series of empowering virtual sessions that encourage stimulating climate and nature conversations.
The summit is all about positive actions that we can take. There is a schedule for Primary and Post Primary schools as well as evening CPD for teachers.
And there is a full programme for Post Primary schools too: Watch the video here!
This is the first of three COP26 special episode of Ecolution so keep an eye on RTÉ Learn for more.
Subscribe HERE or wherever you get your podcasts.
Click here to read all the Ecolution articles.