This week Primary Schools all over Ireland will receive copies of a brilliant new book - Peigí's Adventures in Science.
Thanks to the support of Science Foundation Ireland junior primary school children are about to meet Peigí the Cocker Spaniel and her friends, and read four super stories that celebrate fairness and inclusion in science.
Written by Dr Shane Bergin and Dr Declan Fahie from UCD School of Education, Peigí's Adventures in Science is specially written for young school children and follows Peigí and her crew as they travel to space.
The illustrations are by Steve McCarthy and the book design by Post Studio.
Copies of the book in English, Irish and Braille, as well as other teaching and learning resources can be found at www.peigisadventures.com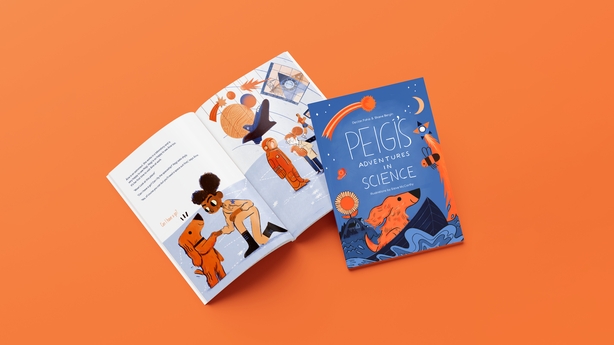 Written as four stories, the book provides a creative and age-appropriate way for teachers and parents to introduce young children to science and to the many people who do it.
The first story, Blast Off, Peigí!, gently explores issues of gender (in)equality and (dis)ability in tandem with space and materials.
Clean Up, Peigí! introduces the concept of race and caring for our local environment.
The third story, Catch Up, Peigí!, blends the concepts of time, speed and forces with (dis)ability.
The final story, Grow Up, Peigí!, explores plants and animals alongside age.