The sixth and final show of the first series of That's Animal! is here on RTÉjr Radio!
Tune in to RTÉjr Radio at 7pm this evening or press play above now!
In this episode we ask - how amazing are dinosaurs?! We often think of dinosaurs as being extinct, but are they really all gone?
Our host, Zookeeper Brendan Walsh, chats Reptile keeper Domhnall Murphy who guides us through Zoorassic World at Dublin Zoo to find out some new and surprising facts about giant reptiles and more!
Reptiles have specific needs to keep them healthy, what do the keepers do to keep them in tip top shape? There is a life size model of a Tyrannosaurus Rex in Zoorassic World, this massive carnivore has lots of cool features, let's discover them!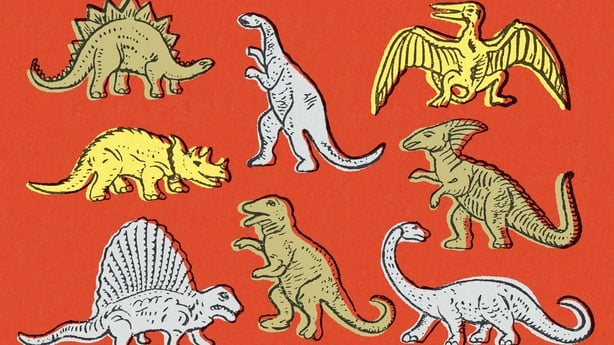 We'll also have another animal sound to guess, and more "Which is false?" questions to answer!
To celebrate the show you could win a trip to Dublin Zoo each week!
Keep an eye on RTÉjr Twitter and RTÉjr Facebook plus RTÉ Kids Instagram for details!
Thanks to our friends at Dublin Zoo for all the help and support during this series. We've learned so much about the animals there and been delighted to meet the people who look after them too.
Subscribe to the podcast HERE or wherever you get your podcasts!