In this episode of That's Animal, the RTÉjr Radio show all about the amazing animals in Dublin Zoo, our host Zookpeeper Brendan chats his colleague Susan O'Brien who looks after the Scimitar-horned Oryx.
Listen to the show on RTÉjr Radio at 7pm this evening or press play here now!
They are classed as 'extinct in the wild'. Find out what is Dublin Zoo and other zoos doing to help this antelope? What connection do oryx have with the legend of the unicorn?
Oryx have really large horns, what do they use them for? These large beautiful antelope live in a very dry habitat, how do they survive in it? Zookeeper Susan will answer all your questions!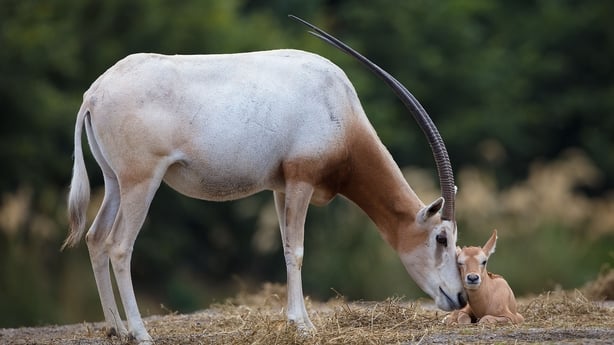 AND we'll play a new animal sound to guess, and will you be successful in the "Which is false?" game!?
To celebrate the show you could win a trip to Dublin Zoo each week!
Keep an eye on RTÉjr Twitter and RTÉjr Facebook plus RTÉ Kids Instagram for details!
Thanks to our friends at Dublin Zoo this new series will teach us more about the animals there and we get to meet the people who look after them too.
Subscribe to the podcast HERE or wherever you get your podcasts!