In this episode of That's Animal, Zookeeper Brendan Walsh visits Dublin Zoo's South American House with the intrepid explorers to find out if sloths deserve the reputation of being 'lazy'.
Listen to the show on RTÉjr Radio this evening or press play here now!
What makes sloths so interesting? Does being a slow moving animal make it easier for predators to hunt them? Sloths are unique many ways, but what's so special about their pooing habits? Find out here!
Play the "Which is false?" game and see if you get it correct!
Then, listen to the sound of an animal in "What's that animal?" and see if you're right!
Click play above to learn about sloths, and to test your animal knowledge!!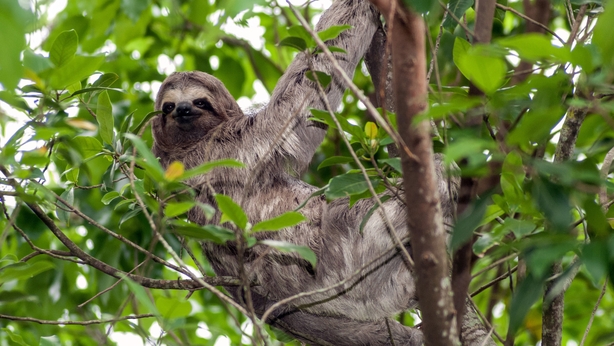 To celebrate the show you could win a trip to Dublin Zoo each week!
Keep an eye on RTÉjr Twitter and RTÉjr Facebook plus RTÉ Kids Instagram for details!
Thanks to our friends at Dublin Zoo this new series will teach us more about the animals there and we get to meet the people who look after them too.
Subscribe to the podcast HERE or wherever you get your podcasts!