We are going to the ZOO with the new RTÉjr Radio show That's Animal!
Zookeeper Brendan Walsh from Dublin Zoo is the host and he, along with his colleagues, will tell us all about some of the great animals who live there in a brand new podcast series.
It is amazing to hear about the bond these animal lovers have for the different species in their care. Massive thanks to all of them for recording with us.
The six-part series starts Wednesday, 18 August at 7pm on RTÉjr Radio!
But first, let´s get to know your host Brendan a bit more. Here he tells us about himself and his dream job...
How long have you worked in Dublin Zoo?
I started working at Dublin Zoo in June 1996, which means I've been here for 25 years!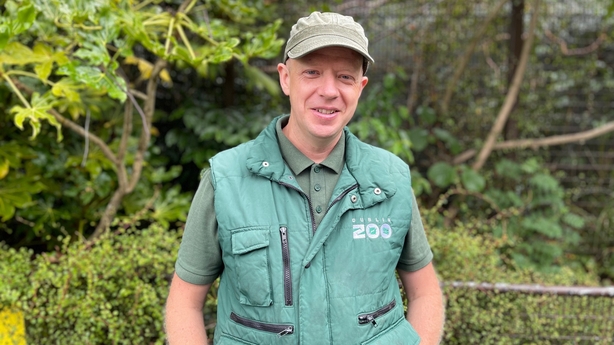 How do you get to be a Zookeeper?
I'd always recommend that people who wish to become a zookeeper should try to get hands on experience with animals along with a qualification in animal management. One very important subject to keep in mind for when you go into secondary school is Science.
This will help prepare you for an animal management or a similar course in college, which is essential for all zookeepers when trying to get a job. Volunteering at an animal sanctuary, zoo, aquarium or kennels and seeing how professional animal carers work would also be really helpful.
In college, I received a Higher Diploma in Animal Management and an Honours Degree in Animal Management/ Animal Science. I studied hard during college terms and worked in the zoo during all college holidays. I loved it!
What is the best part of working in the Zoo?
Working with animals is a real honour, they make me so so happy! I genuinely love looking after them, getting to form bonds with animals like gorillas, elephants and tapirs is priceless to me!
Seeing them every day, sometimes from the day they were born is a real education too, every day is a learning experience!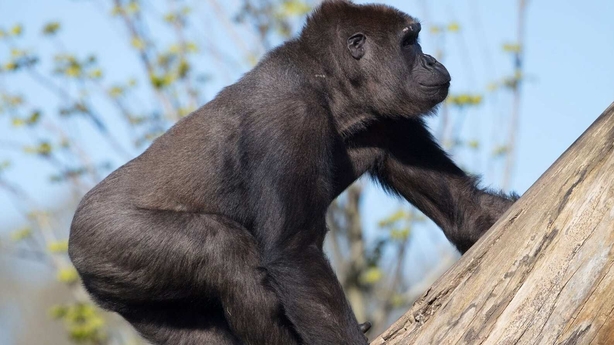 I know it's very hard, but do you have a favourite animal?
Gorillas are my favourite species, I love that they are extremely strong but also so very gentle. I think us humans could learn a lot from them!
My favourite animal that I work with now is Marmaduke the South American tapir. He is one of the oldest male tapirs in the world and is 36! He's really gentle and I've looked after him at different times of our lives over the past 24 years!
Are you excited about the new show?
I am really excited about That's Animal! We've been working on it for quite a while so I can't wait to see what kids and families think of it! I think it will be great for listeners to learn about the animals featured in each show! I'm sure there'll be surprising facts you won't believe with some of the topics we discuss!
These amazing animals are the stars of the show...
Episode 1. Elephants
Episode 2. Red Pandas
Episode 3. Gorillas
Episode 4. Sloths
Episode 5. Oryx
Episode 6. Dinosaur and Reptiles
Thanks so much to Brendan and the other zookeepers, plus everyone at Dublin Zoo for helping out on this brilliant project.
We are all are super excited for you to tune in on Wednesday, 18 August at 7pm on RTÉjr Radio!
Click here to look back on Home School Hub and After School Hub's visits to Dublin Zoo!