Let's go wild! That's Animal, the brand new podcast from RTÉjr Radio and our friends at Dublin Zoo is here.
The show is on RTÉjr Radio at 7pm this evening, or you can listen right here now!
The first show features one animal that will not forget to tune in - elephants. In this case we are looking at the Asian Elephants who live in Dublin Zoo.
They are the largest land mammals on Earth, but that's not the only fascinating thing about these gentle giants.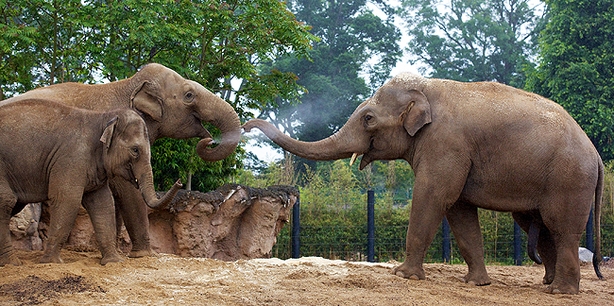 Listen and learn about the close bonds between individuals in an elephant herd, and how their personalities differ, for example, why do elephants sometimes put their trunks in another elephant's mouth?
We talk to keeper Hannah Wilson to discover how Dublin Zoo keeps their Asian elephant herd so happy - and busy!
Did you know the zookeepers sometimes need to add glitter to the elephant feed at Dublin Zoo? Can you guess why?
AND Hannah talks about her craziest day as a zookeeper. Find out all about it in this episode!
To celebrate the show you could win a trip to Dublin Zoo each week!
Keep an eye on RTÉjr Twitter and RTÉjr Facebook plus RTÉ Kids Instagram for details!
Thanks to our friends at Dublin Zoo this new series will teach us more about the animals there and we get to meet the people who look after them too.
Tune in to RTÉjr Radio 7pm this evening!

Subscribe to the podcast here or wherever you get your podcasts!