It has been a scary week in the Climate Crisis and it shows shows how important the new generation of activists are now and in the future to saving our planet.
We are seeing everything from floods to heatwaves and they are the ones who will have to continue to live through these events.
From the start, Ecolution has been a podcast for young people who care and want to do something to protect the planet. The aim throughout the series has been to give voice to the amazing activists and kids in schools and homes across Ireland and beyond who are shouting for systemic change.
Whilst doing their part to make change a reality on their doorsteps. It's always been a challenge to talk about subject matter that is scary and will affect us all, in a way that remains realistic, but hopeful. But, some weeks are harder than others.
The past week in climate news has been incredibly bleak. Many of us are pleased with the unusually hot weather here in Ireland but this warm streak is not like those we've seen in the past. Met Éireann even issued sun warnings!
Although it's not nearly as extreme as the intense heatwaves in the US and Canada, it is happening for the same reason - Anthropogenic Climate Change.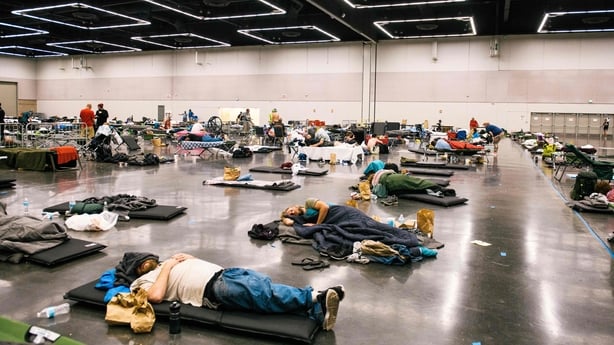 Human activities, in particular our reliance on fossil fuels, have led us to a point where our actions are deeply affecting all aspects of how the Earth functions.
Extreme weather events have been studied in greater detail since the year 2000. From the recent flooding in Mumbai to the areas of Germany, Belgium, Luxembourg, the Netherlands and Switzerland that have been hit, the regularity and intensity of these events is rising rapidly.
In a study conducted by carbonbrief.org, having looked at over 350 different scientific reports, our role in this becomes clear.
"Of the 122 attribution studies that have looked at extreme heat around the world, 92% found that climate change made the event or trend more likely or more severe.

For the 81 studies looking at rainfall or flooding, 58% found human activity had made the event more likely or more severe. For the 69 drought events studied, it's 65%."
But, and this is an important but, to lose hope is to lose the impetus that this knowledge brings. There is no denying the impact and so all we can do is get to work on making the changes needed. And fast.
In his book, 'The New Climate War', environmentalist Michael E Mann talks about how our rapidly changing world is scary and worrying. But that it's also become our best opportunity yet to get the message about the climate crisis out there.
Because, right now, there is no way of covering up the effects we are seeing right down to our local areas.
Young people have led the way in climate protest over the past half decade and that has continued throughout the pandemic. Here, An Taisce, has played a huge part in helping those activists gain a platform.
Their Environmental Education Unit set up the Climate Ambassador Programme in 2017. Its main aim is to train and support individuals taking action on climate change. These are young people who are keen to act and support others in joining that action.
They help in making connections with other people who feel the same way. This took place even during the recent lockdowns through workshops, meetings and helping to empower young people like you to be a force for good in your home, school and community.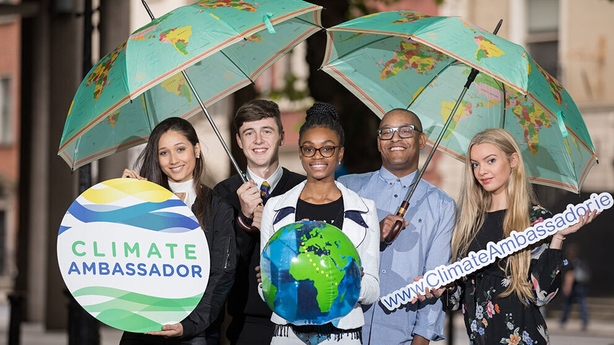 For today's episode of Ecolution we've chosen to focus on the steps being taken by three of these Ambassadors. We meet some young people who see the challenges we face and are trying to tackle them head on.
Aiyana Helder, Sam Spillane and Grace Curry joined us to talk about how the Climate Ambassador programme works. The actions they've taken. How they deal with the inevitable climate anxiety. And how they hope the future can be shaped.
Become a Climate Ambassador
Applications will reopen for the programme in September. If you're over 12 and a person who cares deeply about the Climate Crisis, sign up for their newsletter to find out more and see how you can take part.
Head to climateambassador.ie for more information!
Ecolution is on every Wednesday at 7pm on RTÉjr Radio.
Or you can get the podcast HERE now, wherever you find your podcasts.
If you haven't already, please write a review of Ecolution on Apple Podcasts or share with us the steps you've taken to make space for nature in your life. Every step helps (and the reviews help us!).
Click here to read more Ecolution articles and listen back to the shows!