The full-time whistle blew on an amazing Euro 2020 last last Sunday night in Wembley, Italy were crowned the kings of Europe and ending and Two Halves hosts, Jack and Harry, said goodbye to their main source of entertainment over the last month.
In the latest epidose of RTÉjr Radio's soccer show the lads look back on top quality tournament with Irish legend John Giles!!
Press play above or tune in to RTÉjr Radio at 7pm this evening to listen to the show!
The Two Halves presenters made many predictions at the beginning of the Euros - most of them were a bit off! But now they have the chance to put it right with their final episode which looks back not just at the final, but the entire tournament.
And they've brought out the big guns this week to help them reflect on the soccer - Irish footballing legend John Giles.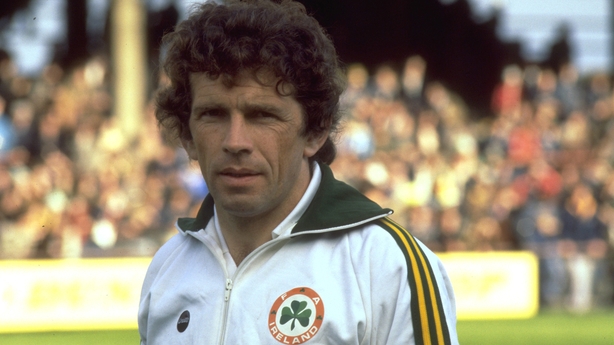 "It was a brilliant experience talking to Mr G," says Jack. "I've seen him on telly since I was very young and I love his punditry, he always calls it right."
John has plenty to say and even has some tips for the brothers if they want to get into punditry when their other – his biggest piece of advice is to play as much football as possible. It's easier to analyse something when you've been a player yourself – and John Giles would certainly know.
Gianluigi Donnarumma might have been crowned Player of the Tournament but what do Two Halves think? Jack was more impressed with Lorenzo Insigne while Denmark's Mikkel Damsgaard really stood out for Harry.
Harry was also hoping that his namesake Harry Kane might get a few more goals in the final and win the Golden Boot (his original prediction) but Portugal's Cristiano Ronaldo saw to it that he would secure the honour.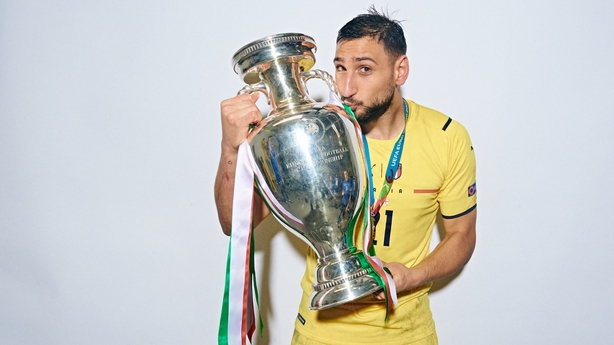 The curse of two Halves has finally been lifted after the Bonfarriro family spoke to the show last week. The lads were terrified their country would succumb to the fate of other guests before them and get knocked out after featuring on the show!
Well, the Bonfarriro's are back to share their absolute joy at watching their team win.
Joe, Oisin and Naoise give Two Halves their thoughts on the tournament and a very special guest has ploughed her way into the Two Halves home studio. Jack and Harry's five-year-old sister Daisy has sat silently each week while her brothers have watched matches, conducted interviews and recorded their show.
Well, she's refusing to be silent anymore and has demanded to have her say on the final show. Her football knowledge is a work in progress though - she was cheering on Wexford for the Euros!!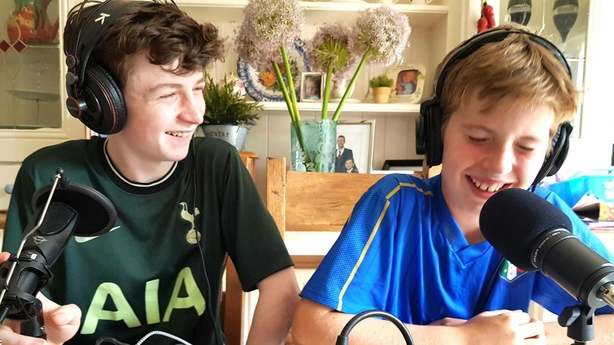 The final whistle hasn't blown yet on Two Halves – get ready for an exciting jam-packed and celebrity filled finish!
If you want to listen back on any of the shows click HERE!
AND you can read ALL the articles HERE!
Thanks so much to Jack and Harry, plus their mother Karen for producing such a great show and to all the guests who appeared over the past few weeks. It was made by football fanatics for football fanatics all over Ireland and the world!