Two Halves, RTÉjr Radio's Euro 2020 show, looks back at a dramatic, unpredictable and simply crazy week of football that has seen Switzerland, Spain, Belgium, Italy, Czech Republic, Denmark, Ukraine and England advance to the quarter-finals.
Tune in to RTÉjr Radio at 7pm this and every Friday until 16 July or press play above to listen now!
Presenters Jack and Harry are thrilled with the quality of the football and believe there's plenty more to come especially when Belgium take on Italy in a battle for a place in the semi-final.
Still reeling from the shock that world champions France have said 'au revoir' to the Euros, Jack now thinks that Italy have what it takes to bring them to glory.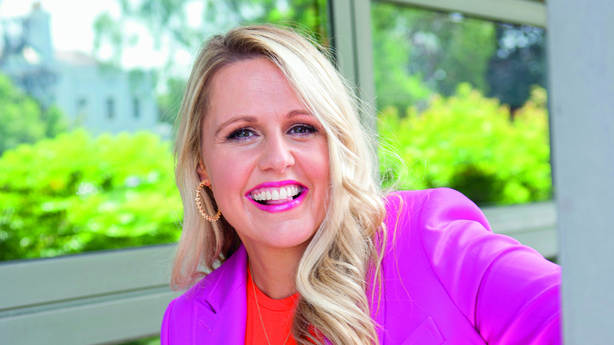 RTÉ Sports presenter Jacqui Hurley is in the hotseat in episode three when she tells Jack and Harry what it's like to anchor RTÉ's coverage of Euro 2020. She's pressed to name her favourite team to win and her favourite pundit to work with!!
Cristiano Ronaldo is still in the lead for the Golden Boot, despite his team Portugal being knocked out. Harry wonders if England will stay long enough for his man Harry Kane to score enough goals to take the title.
Neither of the lads believe that 'football's coming home' for England, but Jack says that luck is on their side of the draw and it's highly likely that they'll line out Wembley Stadium on 11 July for the Final.
The Two Halves 'curse' is worrying the lads this week. So far, all the international families that have featured on the show (Poland, Wales) have seen their teams crash out of the tournament not long after talking to Jack and Harry.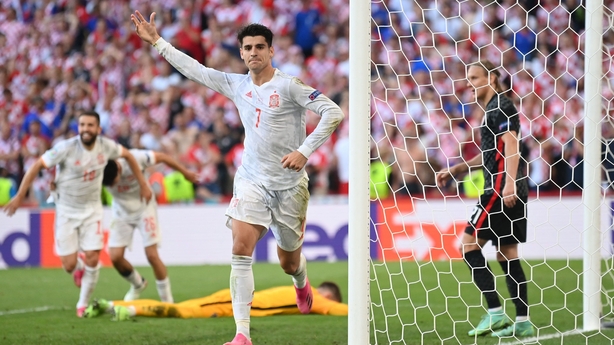 Hopefully, this won't be the case for the Rodriguez family – Javier, Marta, Hugo and Alex who are cheering on Spain from their home in Madrid.
Jack and Harry became friends with Hugo and Alex a few years ago when the Spanish brothers were on holidays in Ireland and were eager to learn some hurling. Will Spain cruise past Switzerland into the semis or will the 'Two Halves curse' strike again!?
As always, the lads are eager to hear from listeners and after a dramatic week of action, Aaron, Jayden and Séimí have plenty to say.
In a mystic twist this week, the lads have discovered that their dog Twix seems to be able to predict who's going to win matches. They've been testing him, he barks once for 'no' and twice for 'yes' when pressed with a question.
Could Twix - the Two Halves dog be the new Paul the Octopus that we saw at World Cup 2010? Will England beat Ukraine?
Listen in at 7pm on RTÉjr Radio when Twix will reveal all!
You can download the Two Halves podcast wherever you get your podcasts.
Jack and Harry want to hear from YOU about your thoughts on how it's all going.
Get in touch using the hashtag #TwoHalves or email junior@rte.ie.
Catch up the earlier shows HERE and the other articles HERE.
There's loads more Euro 2020 reports, reaction and fixtures on RTÉ HERE!
AND you can watch ALL the #Euro2020 games live on RTÉ TV and RTÉ Player!