All year on the Mothertongues Podcast we've spoken to kids and their families who speak a second language at home and so we are delighted to tell you about a new museum that brings languages to on tour!
Alongside artist Tomasz Madajczak, a fantastical museum full of linguistic delights has been created - The Interactive Museum of Languages for Young Audiences (IMLYA). And it's mobile!
It is a touring interactive exhibition for primary school children. The IMLYA extends the range of creative activities by providing an immersive creative experience for children.

By offering schools the opportunity to experience the exhibition on their grounds (indoors or outdoors) and availing of educational activities, the exhibition enables teachers to help young people learn and apply creative skills and capacities. The IMLYA can be safely delivered during any level of Covid related restrictions.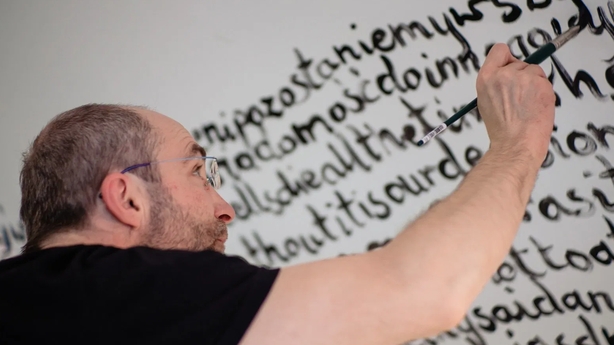 But what does the experience consist of?
Children have the opportunity to interact with language based sculptures inspired by linguistic artifacts, signs, pictographs and alphabets.
From a story telling well/tree which will allow children to scan other artifacts from surrounding sculptural elements to reveal stories from other cultures and languages, shown via video. To a sculpture where children can play with the basics of the knotted language of Incas.
By engaging with the artwork and this experience, children will develop an understanding of other languages, cultures and unlock their creative potential. The IMLYA is designed to cross language barriers and involve children who speak languages other than English and Irish.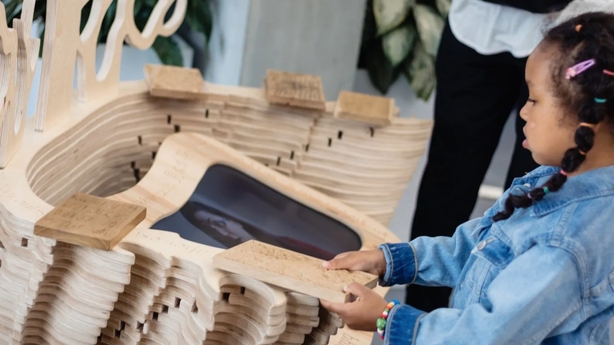 Beautifully constructed from plywood and other materials, this is not Tomasz's first work for children. He has worked with art and education for about 15 years, facilitating art workshops for children, teenagers and adults.
The Museum took a trip to Riverview Educate Together National School and we managed to gather their experience for the podcast.
The IMLYA was commissioned by South Dublin County Council Arts Office as part of Cruinniú na nÓg 2021 and it was co-funded by Languages Connect.
This year you can visit the IMLYA at North Clondalkin Library (NCL) daily from 10am to 4pm.
If you would like more information or would like to book the exhibition click HERE!
Click here to subscribe to all the episodes of Mothertongues!