Two Halves is a brand new soccer radio show and podcast coming to RTÉjr Radio for Euro 2020.
The five-part series drops every Friday at 7pm from 18 June and runs during the Euros on RTÉjr Radio.
Watch all the games on RTÉ 2 and RTÉ Player!
It's a show for younger fans of the beautiful game and will be presented by brothers Jack (13) and Harry Tomkins (10) from Enniscorthy, County Wexford.
The two lads are passionate about soccer - they both play for Shamrock Rovers AFC in Enniscorthy, Jack at U14s and Harry at U11s. Jack is a tricky left-winger while Harry has an engine like a Ferrari as a holding midfielder.
In the first show the lads chat to RTÉ Sports Reporter Kara Kelly to see what she thinks of the tournament so far and how they think their predictions are lining up so far.
Each week, Two Halves will have more special-guest interviews including Ireland international Áine O'Gorman, RTÉ's Evanne Ní Chuillin and her son Seimi plus former Ireland international Daryl Murphy.
Jack and Harry will be chatting to these sporting heroes and getting their thoughts on the how Euro 2020 is looking each week.
The final episode is a really special on with former Ireland international player and manager and legendary pundit John Giles sharing his thoughts on the tournament.
Ireland might not have qualified for Euro 2020 but this won't stop Jack and Harry from celebrating a great tournament on-air.
Two Halves will have an international feel - hearing from families in Ireland who are supporting European teams. Young soccer fans will get to have their say every week, giving predictions and their thoughts on how the matches are going.
And you can read all about the tournament here with RTÉ Sport too!
There's an RTÉ Soccer Podcast with grown-ups too here!!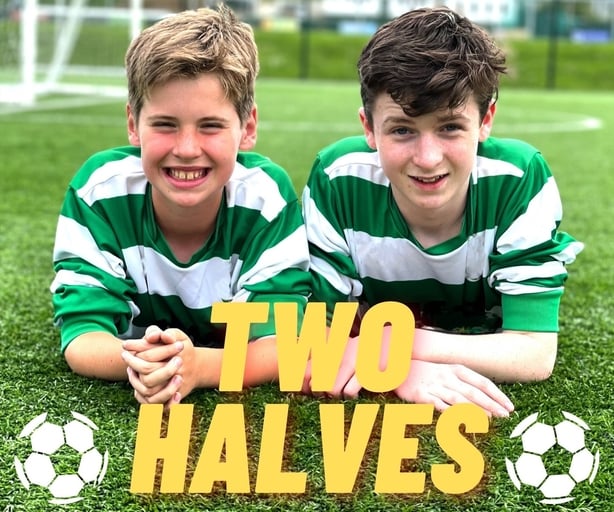 Meet your hosts
They are also both life-long Tottenham Hotspur fans - possibly influenced by their Dad Shea. They've traveled numerous times to see Spurs in action - they traveled to Wembley to witness Harry Kane score the winner in a North London Derby and have been over to the new Tottenham Hotspur Stadium since it opened.
Harry's bedroom is a shrine to Spurs and he saves his pocket money from his Saturday chores to buy Match Atax trading cards and Match of The Day football magazine.
Jack is looking forward to scheduling his summer holidays around watching football matches - and his Mam Karen can't complain - it is research for this young sports presenter after all!
The boys could watch and talk about soccer forever and so it's no surprise that they have previously presented soccer punditry slots on local radio.
Now they are bringing their knowledge and enthusiasm to RTÉjr so that the kids of Ireland can hear pundits speak their language!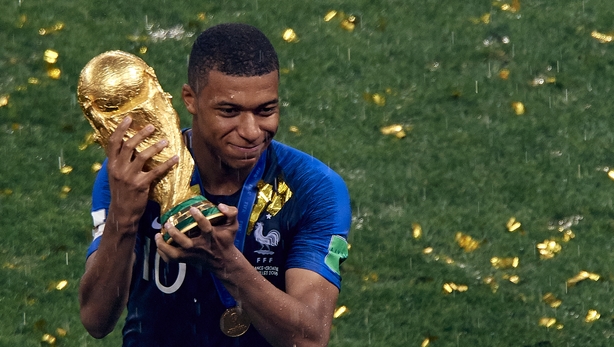 Check out the Two Halves Euro 2020 predictions here!
HARRY'S PREDICTIONS
WINNING TEAM: My heart says Wales but my head says Belgium
Player of The Tournament: Kylian Mbappe
Golden Boot: Harry Kane
Golden playmaker: Kevin de Bruyne
JACK'S PREDICTIONS
WINNING TEAM: FRANCE
Player of The Tournament: Kylian Mbappe
Golden Boot: Cristiano Ronaldo
Golden playmaker: Bruno Fernandes
Do you agree with lads?
Use #TwoHalves and tell us who you think will win it all, or bag the most goals!
The show drops every Friday at 7pm during the Euros on RTÉjr Radio and wherever you get your Podcasts.