National Walk to School Week, the annual celebration of getting to the school gates thanks to people power from Green-Schools Ireland, is back!
It's running until Friday, 28 May and schools around Ireland will be stepping out and discovering new ways to make their journey to school on foot.
There are competitions and loads more fun things taking place all week! Click HERE for more!!
The big day is Wednesday, 26 May where everyone is asked to Walk On Wednesday - WOW!
With Covid-19 restrictions Green-Schools Travel Officers cannot visit schools and host events like previous years, so it's time to make use of the virtual world with virtual visits from Officers and loads of fun outdoor activities for your class.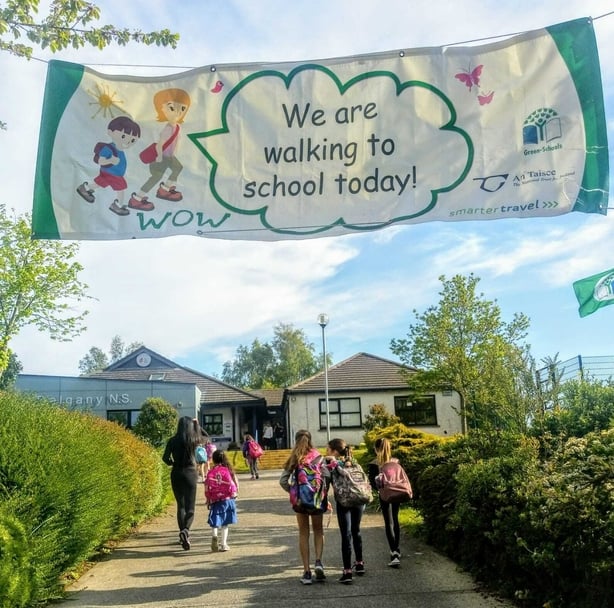 You can download posters for your classroom in English HERE agus as Gaeilge ANSEO.
From Tuesday to Friday of WTSW, Green-Schools will host four live events with expert speakers for all ages to enjoy.
Claire McDonald from Green-Schools will take schools on a journey to the summit of Kilimanjaro and back!
Dr Elaine Murtagh from the University of Limerick will talk about different – fun! – ways to walk and the impact of walking on our mental and physical health.
Writer John G O'Dwyer will join us to share his extensive knowledge about historic Irish pilgrim routes and "walk us" through the many fascinating features of the practice of pilgrimage.
To close the week on Friday, Ruth Whelan from Mountaineering Ireland will talk about hillwalking and happy hiking.
Click here to register for these free events!
Each day Green-Schools will also upload resources, activities to complement learning about the benefits of walking and sustainable active transport.
The Green-Schools Programme supports the Love 30 campaign and has recently released a new Love 30 Toolkit for schools available on the Green-Schools website HERE.