To coincide with Creative Schools Week, this episode of Ecolution is all about art.
In the show, art historian Catherine Marshall paraphrases the painter Paul Klee who said that the Job of Art is to "make visible". And never before has it been so important for us to make visible the changes the climate crisis is bringing.
For years, Artists have been finding new ways to help us look at nature and how we relate to it. Land Art, or Earthworks, are names given to Art made from materials situated in the natural world.
Andy Goldsworthy in Scotland uses materials like stone, wood and leaves to create beautiful sculptures. Red and Gold leaves frame the roots of a tree.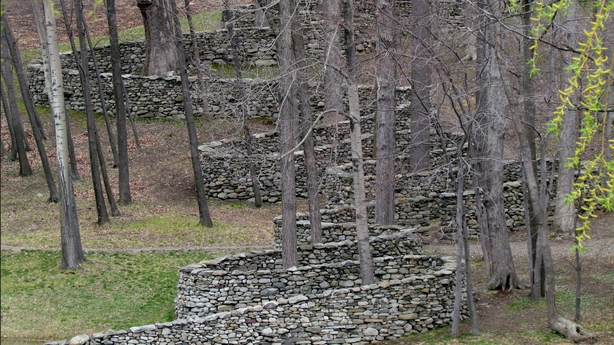 A stone wall weaves like a snake around ancient woods instead of knocking them down. Coloured stones perfectly arranged by colour lead into what looks like a hole in the ground. Like all the best art these pieces draw you in and ask you to question the world around you. Sometimes, art can be much larger in scale.
In 1982 an artist called Agnes Denes took over two acres of land in the middle of Manhattan, New York. She poured truckloads of soil and grew a rippling field of wheat. This crop, right in the middle of the looming skyscrapers, made everyone who passed by it stop in wonder.
It made people think about where our food usually comes from. When it was ripe it was harvested, yielding almost 500 kilograms of grain.
That grain then traveled to 28 cities around the world in an exhibition titled "The International Art Show for the End of World Hunger." Audiences were encouraged to take seeds from the show and plant them. And artists in Ireland and around the world continue to use their art to speak out.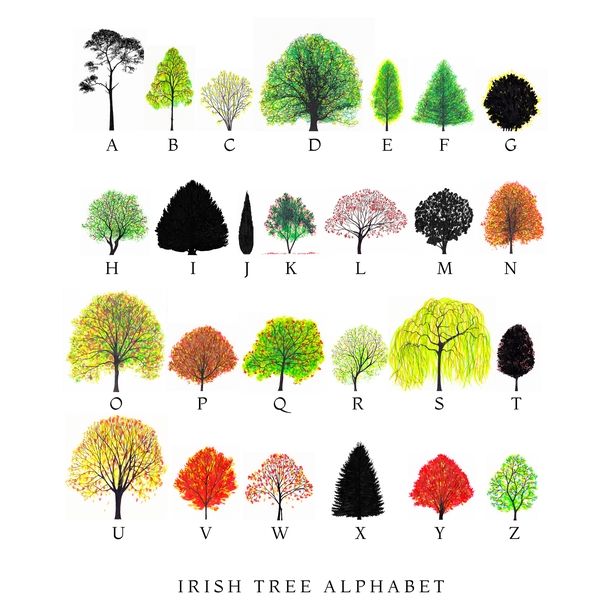 Harnessing their creativity to make a real difference. With the Irish Tree Alphabet, Katie Holten has used her art to protest against many things. Katie draws and writes, as well as doing more experimental projects. But words are at the centre of almost all her work.
You can download the coluring book here - Irish Tree Alphabet
In today's Ecolution she discusses her Irish Tree Alphabet, and how slowing down gives us a chance to think more about our relationship to the landscape.
Katie has also been fighting to save Ardee Bog, under threat from a proposed road development.
Read more about it here - Ardee Bog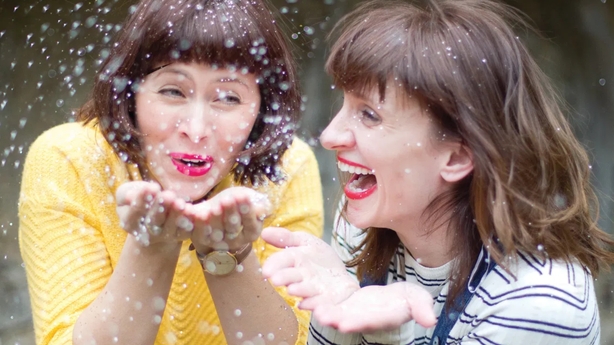 We meet Laura and Tia of littlebuttondiaries.com who've just released an Eco Craft Book to get your creative ideas flowing using junk and found objects.
And, alongside our brain trust, we hear from kids talking art and creativity in Carrigaline and Carlow Educate Together Schools.
Ecolution is on every Wednesday at 7pm on RTÉjr Radio, or you can get the podcast now, wherever you find your podcasts.
Don't forget to subscribe to Ecolution HERE or wherever you get your podcasts for updates.
Click here to read more Ecolution articles and listen back to the other shows!
And while you're there, we'd love if you could write a review. It makes a difference.