The SFI Discover Primary Science and Maths Programme have commissioned five artists, each paired with an SFI Research Centre, to create an artwork which interprets a scientific concept.
These pieces will be available to view in virtual exhibition workshops on 12 and 13 May for Primary Schools, with a public exhibition later in the month on 20 May.
Teachers can register to attend at links below, and they can do so right up to the day itself!
Primary Schools Virtual Exhibition 12 May, 10am to 11.20am - REGISTER HERE
Primary Schools Virtual Exhibition 12 May, 10am to 11.20am - REGISTER HERE
In the meantime you can meet the artists and get a glimpse of the work which was inspired by science
Shevaun Doherty X APC Microbiome Ireland SFI Research Centre
Artist statement: The Invisible made Visible is a project that explains the scientific process of Covid testing through the creative process of lino-printing and film, with music by Boa Morte. I am really excited to be working with the Dr Cormac Gahan, from APC Microbiome, who has been instrumental in developing the Covid Test here.
You can read more here - The Invisible Made Visible

Ed Devane X Connect SFI Research Centre for Future Networks and Communications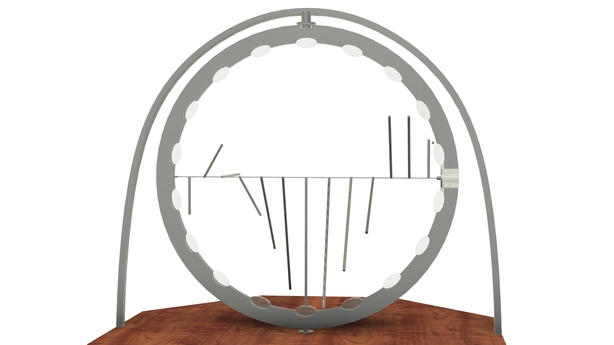 Artist statement: I am making a musical gyroscope, that can be controlled via a control interface. A gyroscope can rotate in X, Y and Z axes, and each of these rotational speeds will be user controllable. The different axes will interact with each other?via LEDs and magnetic sensors to trigger tones in a sequence.
This musical information will be transmitted as an encoded audio signal through a laser beam and received at another location. The project is an interpretation of various quantum states including teleportation and superposition and draws from the laser satellite communication that will be used by CONNECT when the technology matures.
Read more here: Rotation Relay

Machine's Eye View by Peter Nash X Lero Irish Software SFI Research Centre
Artist statement: How do they see their surroundings, and how do they see their place in the world? Using the specific example of a self-driving car, this artistic enquiry seeks to understand the differences in how a machine sees, compared to our own human viewpoint.
Read more here: Machine's Eye View

Caibleadh by 1iing Heaney X iCRAG SFI Research Centre for Applied Geosciences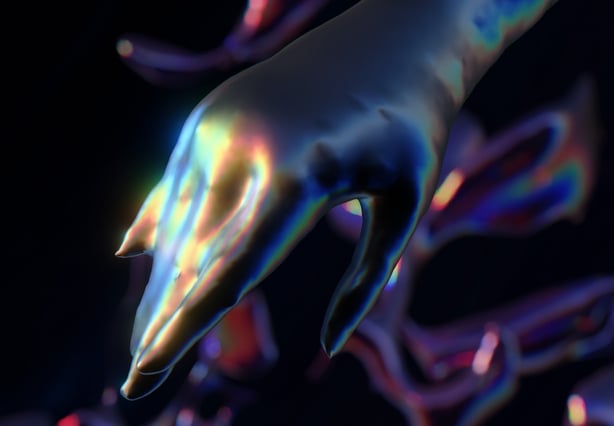 Artist statement: 'Caibleadh', a VR 3D animated film made by 1iing Heaney in collaboration with the iCRAG SFI Research Centre for Applied Geosciences and part-funded by The Arts Council, explores the otherworldly environment of the ocean. Using engaging colours, textures, objects, and sound, the viewer is positioned in the place of a scientific instrument. We follow its descent into the sea to explore an unknown and alien world, with music by Tiiva.
Read more here - Caibleadh

Shifting Patterns of Light by David Beattie X FutureNeuro SFI Research Centre for Chronic and Rare Neurological Diseases
Artist statement: In collaboration with FutureNeuro, I am creating new work for primary learners that will explore epilepsy and neural activity, finding ways to represent and think about this research as a material experience. Through this process I will look at comparisons between hyperconnectivity in the brain, deep neural networks in computing, bacterial bioluminescence in marine life and rhizomatic root systems in nature.
The resulting work will consist of multiple elements including a sculptural video installation, cast objects, a series of photographs, an interactive web interface and classroom-based activities.
Read more about the work here - Shifting Patterns of Light