For the past week, the boat getting stuck in the Suez Canal has been all over the news, so it's a great time to learn more about the waterway itself and how important it is.
RTÉ News have been covering the story and speaking to experts, like in the report at the top of the article, including Bill Kavanagh.
Captain Bill Kavanagh worked at sea for 20 years including eight years as Captain. He sailed around the world on cargo ships and visited many countries such as the United States, Brazil, Japan, Kenya and some canals such as the Panama Canal, Kiel Canal and the Suez Canal.
He is now a lecturer in Nautical Science at the National Maritime College of Ireland, Munster Technological University, and lectures in many topics including Meteorology, Ship Stability and Human Factors.
Bill has given us seven facts about the canal from historical to modern times.
1. The ancient Egyptians built a series of small canals that joined the Mediterranean and Red Seas. But these canals were only suitable for small boats.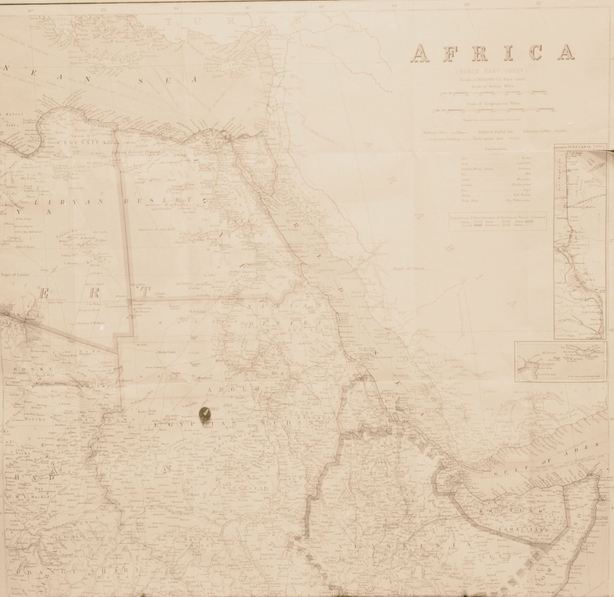 2. The new canal was built from 1859-1869. It has been reported that 120,000 died during the construction. The new canal saved over 5,000 nautical miles in voyages from Europe to The Gulf of Arabia.
3. Without the Suez Canal, goods from Asia and oil from the Persian Gulf would take an extra two weeks to arrive in Europe.
4. The Suez Canal is so important, that the Egyptian government took it over in 1956 and it was then invaded by British, French and Israeli soldiers. However, the attack was not supported by the USA or Canada and it failed.
5.The canal has been closed before: in 1956 for five months during the small invasion and from 1967-1975 after the six-day war between Egypt and Israel. I was a young cadet on the first Irish ship that transited the canal after it was re-opened.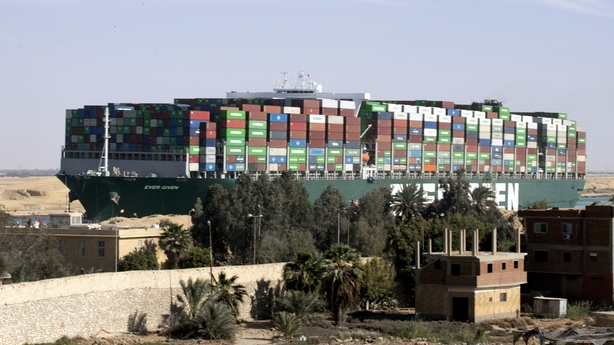 6. Today, about 50 ships transit the canal every day including some mega-ships like the Ever Given.
7. The Ever Given is the same size as four soccer pitches and can carry 20,000 containers with cargoes such as electronics, medical supplies, trainers and food in special refrigerated containers. It weights about 220,000 tonnes.
Bill says that now they will examine how this all happened, but says there is always more than one reason.
Finally the boat got moving again and you can see the report on RTÉ News here...
We need your consent to load this rte-player contentWe use rte-player to manage extra content that can set cookies on your device and collect data about your activity. Please review their details and accept them to load the content.Manage Preferences
Why not catch up on all the RTÉ News reports and follow the story from the start by clicking on this link!
You can also check out the official Canal Authority site HERE!