Today, Múinteoir Clíona told us all about fairies. A fairy is a magical or mythical being that flies in the air.
We learned about a special race of fairies called Aos Sí, who feature heavily in both Irish and Scottish mythology.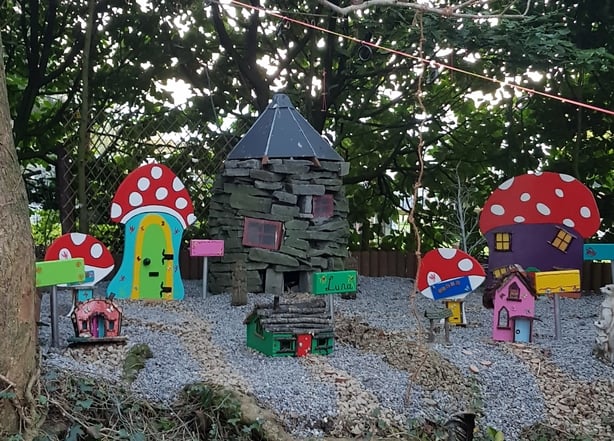 Múinteoir Clíona described them as being: "Tall, with a noble appearance and silvery sweet speech. They are generally stunningly beautiful, though they can also be terrible and hideous. They are dressed very finely and their halls are richly decorated places with sumptuous foods and drinks."
This description certainly paints quite a picture! Close your eyes and imagine one of these fairies in your mind. Then draw it on this page: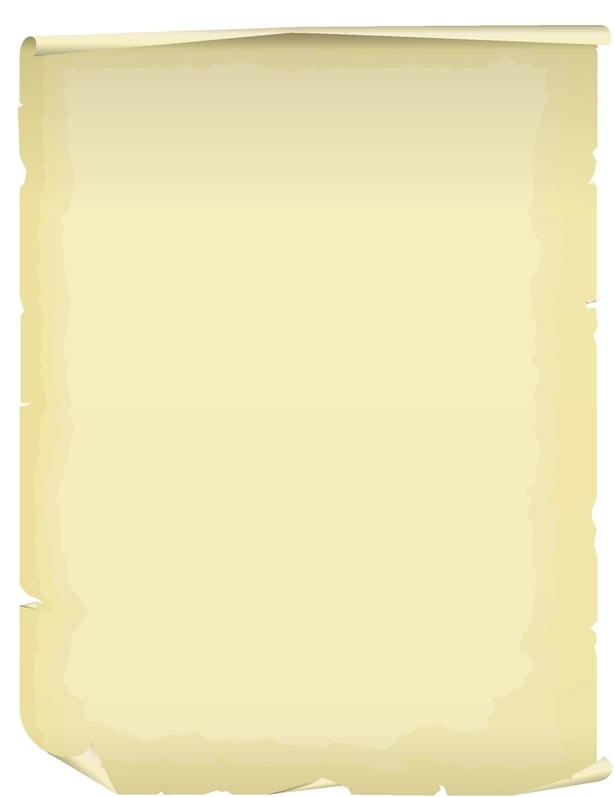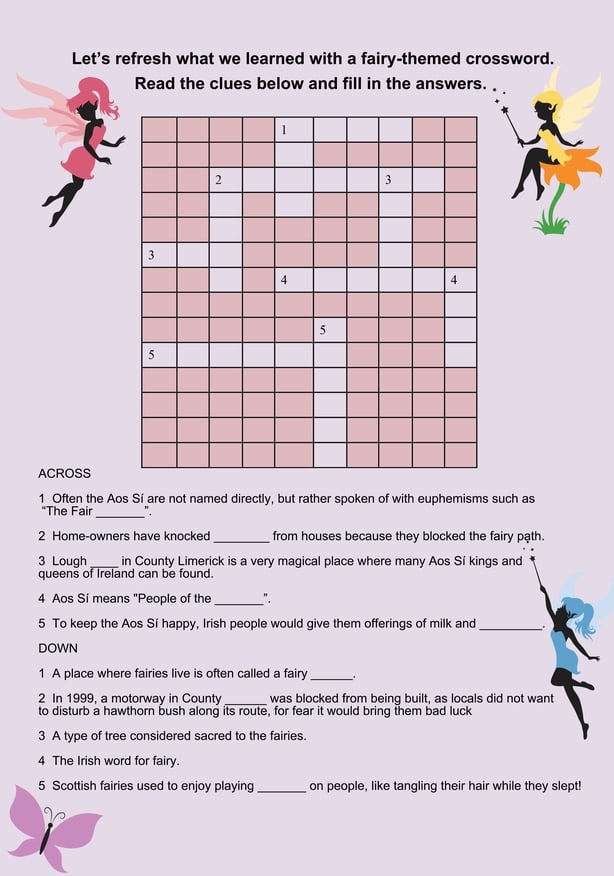 Download the activity sheet and the answers to the puzzle here!


Get baking!
Did you know fairy cakes are so-called due to their small size and daintiness! If you're in the mood for baking, why not try this fairy cake recipe? This recipe makes 24 fairy cakes.
Be sure to get permission from an adult before getting started!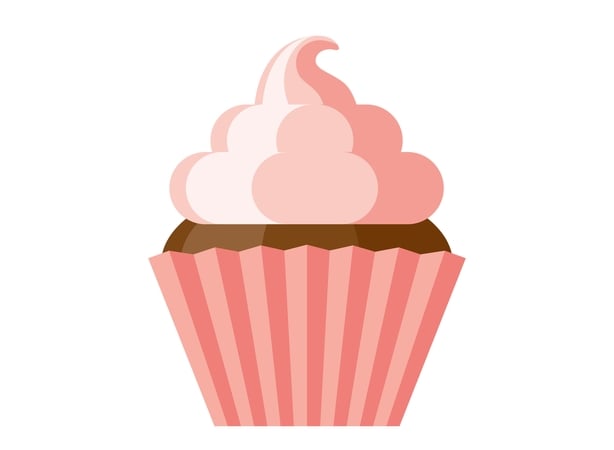 What you'll need:
Equipment: A large bowl, a hand whisk, electric whisk or fork, spoon, fairy cake cases.
Method: Step 1: Preheat oven to 180 degrees Celsius. Grease 24 fairy cake cases with some butter.
Step 2: Beat butter and sugar together in a large bowl (you can use a whisk, a fork or an electric mixer) until the mixture is light and fluffy.
Step 3: Add 1/2 of the flour and 1/2 of the eggs; whisk again until smooth.
Step 4: Add remaining flour & eggs and whisk until batter is light and fluffy; then spoon it into the fairy cake cases.
Step 5: Bake in the preheated oven until golden, 10 to 12 minutes.
Step 6: Carefully remove from the oven, allow to cool & enjoy!
Tip – You can also put icing on the fairy cakes – you can buy icing or make it yourself – there are lots of easy recipes online.