Breakdancing!
Yo yo yo! Today Múinteoir Ray told us all about breakdancing and got us doing some cool new moves! Let's see what you remember about this unique type of dancing…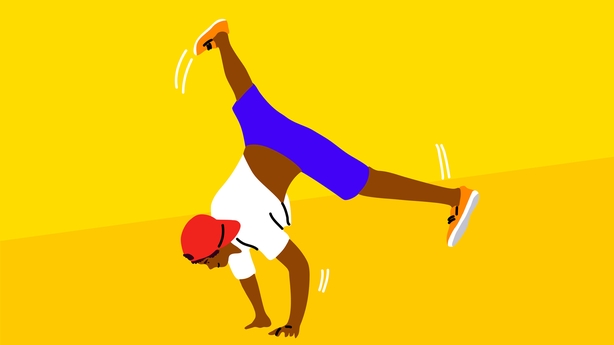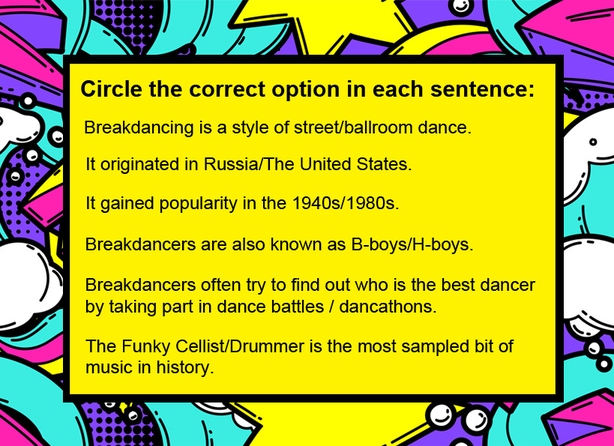 Download the activity sheet and check all your answers here!


Bust a move!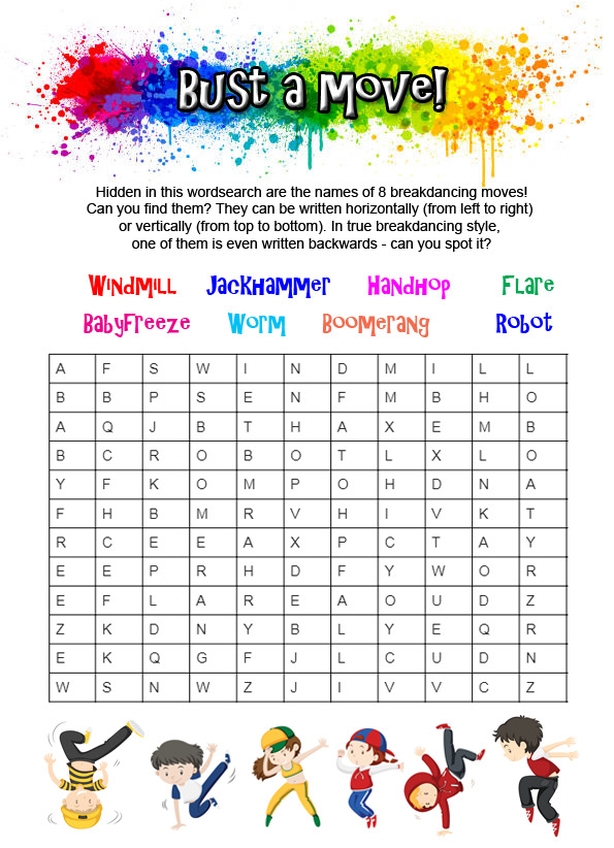 Gaeilge alert!
It's usually quite easy to describe dance types as Gaeilge - they are usually very similar to the English version!
Check these out...
The Irish for breakdancing is brisdamhsa.
The Irish for hip hop is hip hap! Ballet is bailé.
And ballroom dancing is damhsa bálseomra
Éasca go leor!