Excavation!
Today Múinteoir Ray taught us how to be archaeologists!
Did you know that dinosaur bones have been found in Ireland as recently as December 2020 in Antrim?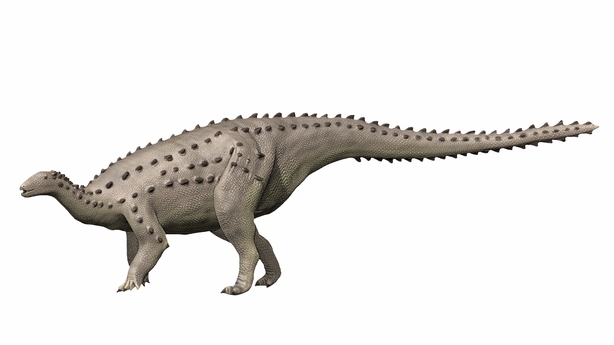 The bones are thought to belong to a dinosaur called Scelidosaurus, like the one above. On Valentia Island, County Kerry, you can see real dinosaur footprints!
They are thought to be somewhere between 350 and 370 million years old!

There are some cool exercises in this activity sheet showing you how to do your own excavations!


Exercise 1
Let's do our own pretend excavation!
What you will need:
A spoon
A brush like a paintbrush and a spade
Some sand or a sandpit
An adult to help
And the power of your imagination!
Step 1
Ask an adult to hide something in the sand or soil for you to find. It can look like a dinosaur but it can be whatever you like. Now let's pretend we have stumbled upon something truly extraordinary and it is buried underneath the soil.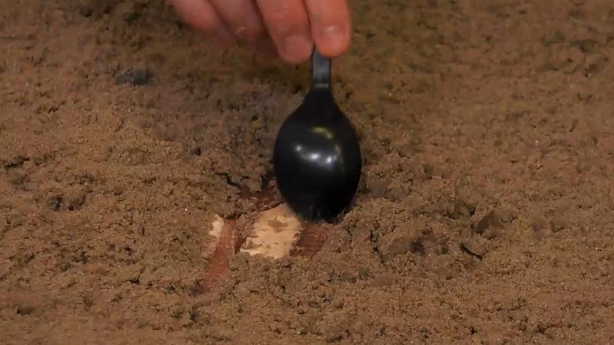 Like an archaeologist, you have to work carefully! Take your spoon and gently remove some of the sand from where you think the dinosaur bones are.
You have to be careful as items buried in the ground for so long are very fragile.
Step 2
Once you see the top of your dinosaur bones or hidden object, take your paint brush and begin to sweep the sand away. The more you brush, the more you will see.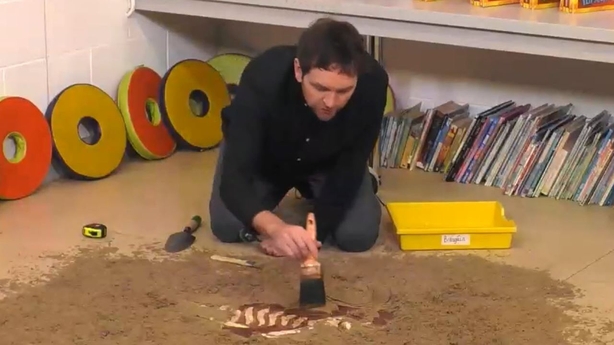 Step 3
If you are very careful, you will be able to reveal the whole "dinosaur" like Múinteoir Ray!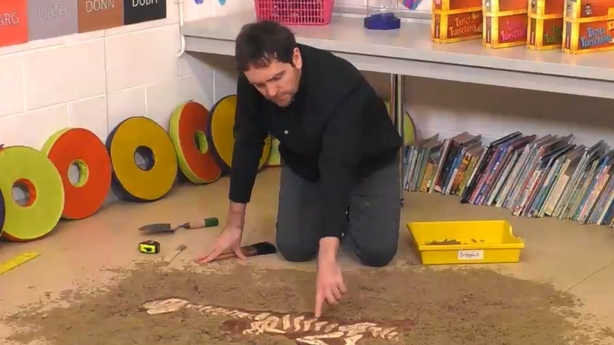 Step 4
Fill out an Excavation Record Sheet. It's very important to record your find!
Name of Excavation: Hub Dig 2021
Found by:
Date:
Name of object:
Layer type: Sand/Soil
Location:

Sketch of your find!

Exercise 2
Even though we can tell lots of things about dinosaurs from their bones, it can be difficult to know what they really looked like.
That is why we rely on artists to imagine what they looked like.
Use your imagination to colour in these dinosaurs!