Drawings, cartoons and sketches are the basis of animated films. Animations create the storyline, the characters and the various moods we see on the screen.
However, people rarely get to see the original artwork that goes into making an animated film.
You see the finished film at your local cinema but where can you see all the fantastic drawings and original cartoons?
Butler Gallery in Kilkenny has teamed up with Irish animation studio Cartoon Saloon to create an exhibition of the original drawings and backgrounds for their new film WolfWalkers, directed by Tomm Moore and Ross Stewart.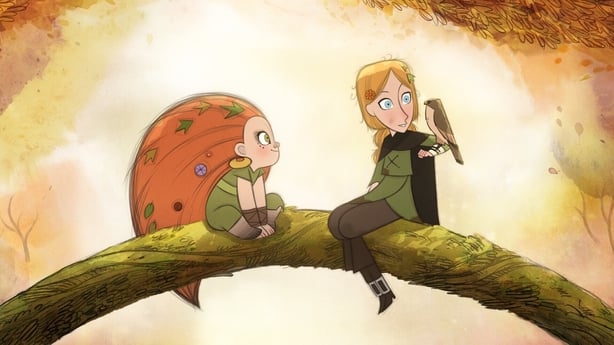 The film WolfWalkers tells the story of two girls, Robyn and Mebh, who become friends in medieval Kilkenny at a time when wolves roamed the Irish landscape and were seen by the authorities as animals to be feared and exterminated. The story contains an unusual twist – you will have to watch the film to find out more!
Cartoon Saloon is a four-time Academy Award, Golden Globe, BAFTA and Emmy nominated animation studio based in Kilkenny and they want you to colour in some of their amazing artwork!
We would love you to add your own style and imagination to the colouring sheets, like the one below, that feature scenes from the movie.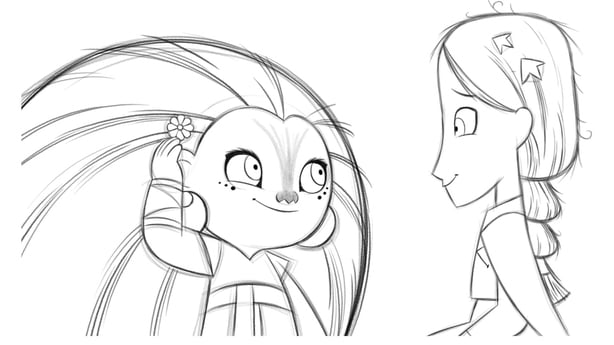 There are more to download and share HERE
When you are finished colouring you can go deeper into the woods and create your own tunnel into another world!
This cool art lesson on how to make a WolfWalkers inspired tunnel in the forest.
Artist Mollie Anna King has made a tutorial to show you how to create a WolfWalkers landscape as a tunnel lightbox! Gather your materials and create some WolfWalkers magic at home! 
To accompany 'WolfWalkers: The Exhibition', Butler Gallery has made available a range of learning resources for teachers and students.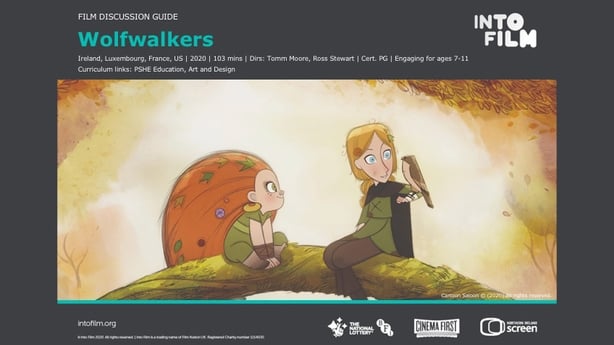 WolfWalkers: Film Discussion Guide
Explore the exhibition via the 360 degree tour here: Virtual tour
Thanks so much to the Butler Gallery for sharing these resources with us.