It is that lovely time of the year again, that's right, it's nearly Valentine's Day!
Valentine's Day is the time of year when you show those you care for how much you love them and this year, it's more important than ever so show someone just how much they matter to you!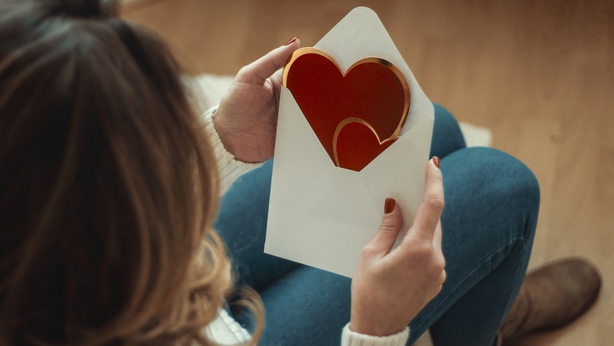 So in the spirit of spreading love, Múinteoir Clíona showed us how to make three different types of Valentine's cards! You don't have to make all three, you can pick your favourite one!


Make a flamingo card!
What you will need:
Pompoms or cotton balls, paper, glue and markers!
1 To begin, you draw the two legs of the flamingos and their long neck and head.
2 When you have drawn them, stick the pompoms of cotton balls over their bodies! This is a lovely card to give to a grown up who looks after you as we have a big flamingo and a little flamingo!
You don't have to restrict yourself to flamingos either you could experiment and have the pompoms or piece of cotton as an animal's nose, a bunny's tail, whatever you like!
You can get the pictures for the instruction PLUS designs to make a tree card on the activity sheet here!