Phil of Science is going to launch into another amazing science experiment as he shows us how to design and build a foam rocket.
WARNING! Do not fire the rocket AT someone!!
Did You Know?
Things that are sent into the air, and that have no power of their own (e.g. a ball, but not an aeroplane) are called PROJECTILES.

Gravity gradually brings them down.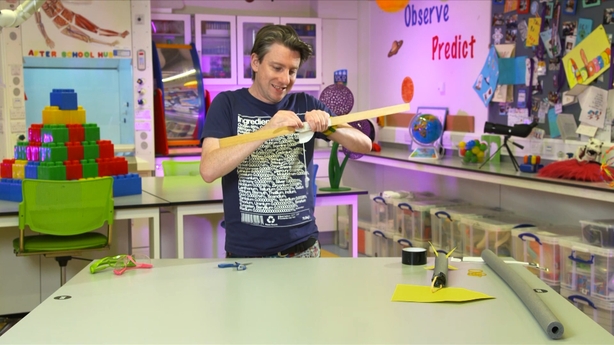 You can get more information and a step-by-step guide to how to design and build your rocket here.
Just download the activity sheet and have fun!

Phil loves to see how you all get on at home with your own experiments so...Share your experiments HERE!