Set sail with the Young Pirate Queen Sets sail this Monday as RTÉjr Roundstone Media bring a brilliant new podcast series to the boys and girls of Ireland.
'Girls today don't want to sit around playing "Princesses" waiting for a knight to rescue them. They want their own action and adventure' - Triona Campbell – Writer of Young Pirate Queen
Monday the 18 January sees the arrival of a new hero in town, or rather a new look at a hero from the past.
"Young Pirate Queen" is a seven part podcast serial for all the family, written by Triona Campbell. It tells a new tale from the life of Gráinne Mhaol. Known more as the fearsome pirate who sailed the seven seas in the 16th Century, this podcast wonders at what started her on that swashbuckling path.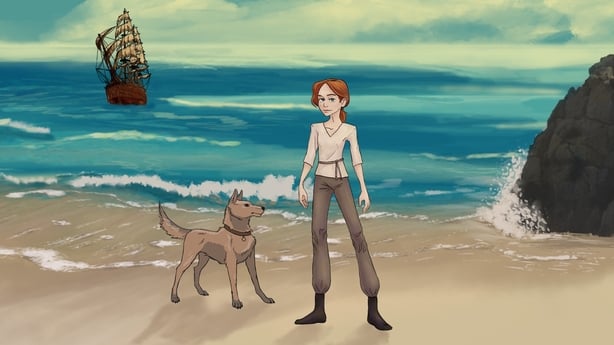 Join Gráinne (played by Millie O'Reilly) on an adventure to find her brother Donal (Fionn Flanagan), vanished into thin air having touched a magical sword. Ably assisted by her friend Flaherty (Harry Lynch) they meet Feuding Kings, mythical monsters and a journey into danger that only a true hero could survive.
The first episode will be available on Monday as part of the Home School Hub Podcast. Like and subscribe to follow her on the path to becoming one of Ireland's greatest ever legends.
https://www.rte.ie/radio/radioplayer/html5/#/podcasts/series/31814