Welcome to Creative Bursts, the short series of creative activities to do at home with your children. Creative Bursts are created by Sarah Webb and supported by MoLI - Museum of Literature Ireland.
Sarah Webb is an award-winning children's writer and children's book champion. Her children's books include A Sailor Went to Sea, Sea, Sea, illustrated by Steve McCarthy which won the Irish Book Awards Junior Category, Blazing a Trail: Irish Women Who Changed the World, illustrated by Lauren O'Neill which won the Irish Book Awards Senior Category, and Animal Crackers with Alan Nolan.
There are new resources added and the themes are all below for the latest set of videos.
It began with 'Begin Again'. 
Look at the video at the top of the article and then try the challenge...
The Creative Bursts Challenges include:
Making a list of all the creative things you'd like to do this year.
Writing a story with the following opening: 'Looking back, Evie Elder was a strange child from day one. For a start ...
Creating great character names for a one-eyed dog, a gentle dragon, a tiny queen and a robot pencil
And writing about a person or thing you might find hiding or living under a snowdrop in a forest.
You can download the activity sheet HERE

Next up we have 'Fireworks'.
Have a look at the video and then try some of the challenges...
Writing is all about painting pictures with your words. When I say fireworks, what words come into your head? Make a list – we'll use these words in our next challenge.
If you like you can do some more research first – how about looking up the science behind fireworks and when they were invented.
You can add some of new words you find to your list of firework words.
Draw or paint a sky full of colourful fireworks. The bolder and brighter the better!
Use the firework words you have gathered to create your own haiku. A haiku is a poem with 17 syllables.
Write a short story using the following opening line:
On New Year's Eve I was watching the fireworks when I heard a voice beside me say …
You can illustrate your story or write and draw it as a comic strip. You can make it a fantasy story, a ghost story, or a science fiction story – you decide.
Download the activity sheet HERE

This week's theme: Sea Glass and Beach Treasure
The Creative Bursts Challenges include:
Write a story with the following opening:
I stared at the piece of sea glass in my hand. There was something inside ...
Have you treasure from the beach in your home? A shell, special stone or starfish? Put it in front of you (or find a picture of beach treasure) and write a poem or story inspired by that treasure.
Have you ever found a leathery mermaid's purse on the beach. You can find out more about beach and sea wildlife on her website: Marine Dimensions
Mermaid's purses are in fact egg sacks that wash up on the beach after the baby sharks or rays have grown big enough to swim out of them (they can stay in them for up to 15 months).
Here's your creative challenge:
Write a story or poem about finding a tiny mermaid in a mermaid's purse.
Happy writing!
You can download all the resources HERE!

This week's theme: Doorways and Portals
The fun writing games and prompts include:
1. You're walking in a forest when you find a small door in a tree. You open it – what's inside?
Write a story or poem about what you find. You could draw it too.
2. What is happening behind this door? Use this photograph by Richard Seabrooke to inspire your story or poem.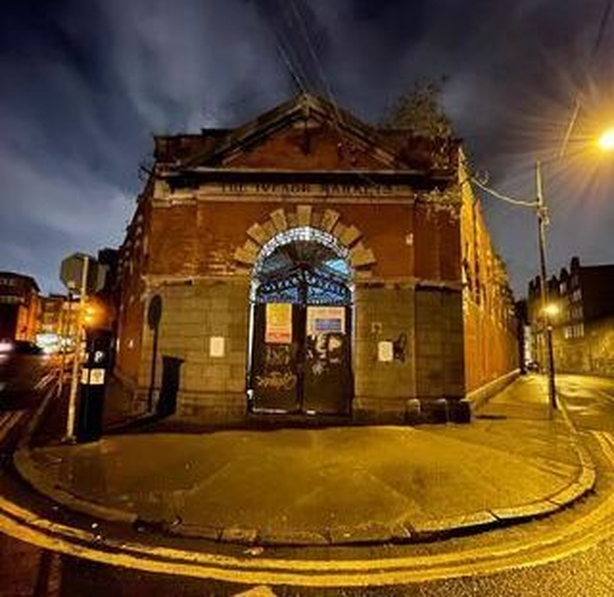 You could find other photographs of doors (with an adult's help) and write about what you think is behind them.
Don't forget to download the resources HERE!

MoLI is committed to youth creativity and alongside the free primary schools tour and workshops programme, we also run Bright Sparks - a series of art and story workshops facilitated by Irish writers and illustrators where families embrace the opportunity to play and create together.
All you need to join in is a pencil or pen and a notebook or piece of paper. Colouring pencils or markers would also be handy.
The writing games and story and drawing prompts are aimed at around age 9+ but could be done with younger children if you give them a bit of help.
Remember grown-ups – please join in too. It's great for children to see you being creative, making mistakes and having fun on the page!
There are lots more Creative Bursts episodes here on the Museum of Literature Ireland page: