Our friends at ECO-UNESCO,Ireland's environmental education and youth organisation, are calling on young people (and everyone for that matter!) to commit to 12 months of sustainable activities starting on Earth Day 2023.
The campaign called #EarthDay2EarthDay sets out simple and achievable actions, which will all contribute to a more sustainable environment.
The ECO-UNESCO #EarthDay2EarthDay challenge runs from May 2023 to April 2024 and is open to the general public to sign up.
Further information on the challenge is available here.
Each month has a different focus, with activities including No-Mow-May where participants are encouraged to help preserve habitats and protect biodiversity by reducing or stopping lawn mowing for the month of May. As the year goes on there are more actionable challenges like April Reuse the Rain and Plastic Free September.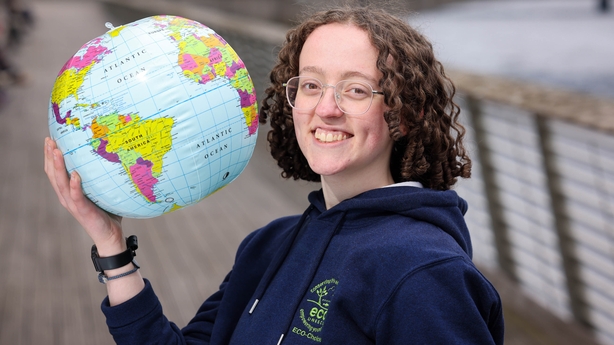 Aisling Espey, a 16-year-old climate activist from Sandford Park School, said: "Climate change is a daunting topic to tackle. The gravity of the situation can feel overwhelming, and completely out of your control. For me, making small changes and being conscious of things like where I am buying my clothes, have helped me to live much more sustainably, and I know by doing these things I am making a difference."
About ECO-UNESCO
ECO-UNESCO is Ireland's leading environmental education and youth organisation working to conserve the environment and empower young people.
Working with over 10,000 young people each year, ECO-UNESCO provides a wide range of programmes and services, including: environmental youth programmes, training programmes, education resources focused on environmental education and environmental youth work aimed at young people, leaders and teachers, as well as consultancy services.