World Down Syndrome Day is celebrated on 21 March every year and we have some great classroom resources from our friends at Down Syndrome Ireland to share!
Check out the great videos RTÉjr made here!
The global theme this year is "With Us Not For Us" and is focused on a human rights-based approach to disability – the right to be treated fairly, have the same opportunities as everyone else, and the freedom for people to make their own choices.
The activities in the pack will help you understand advocacy. Advocacy means speaking up about things that matter to you and bringing change to the world.
Primary School information pack
World Down Syndrome Day 2023 Schools Guides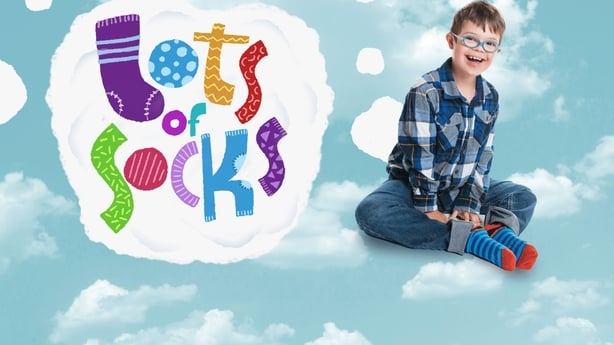 Get involved!
The Lots Of Socks campaign exists to raise awareness about Down syndrome and some much-needed funds for Down Syndrome Ireland. Taking part is very easy.
All you need to do is choose some socks that are going to get noticed – they can be mismatched socks or your craziest and most colourful socks, whatever takes your fancy and the brighter the better!
Ask your family, friends, students, or colleagues to wear colourful, eye-catching and/or mismatched fun socks on 21 March."
Colour in the Lots Of Socks poster!
Please share your photos across social media using #LotsOfSocks4DSI and let your feet do the talking! When someone asks you about your socks you can tell them: "I'm wearing them to raise awareness of Down syndrome and World Down Syndrome Day on 21 March.
Then you can tell them everything that you think they need to know about Down syndrome and encourage them to get involved and make a donation, if they are in a position to do so.
Social Media: @DownSyndromeIreland #LotsOfSocks4DSI #WorldDownSyndromeDay #WithUsNotForUs #ShareTheJourney