Root and Branch is the RTÉ lyric fm podcast all about our native trees presented by Brían Mac Gloinn and Anja Murray. Episode 1 tells the tale of the birch tree and the importance of this impressive species...
We reveal how this pioneering tree was one of the first trees to seed itself across the tundra like landscape of post-glacial Ireland, helping to create the rich soils we so depend on today.
Press play up top and click here to subscribe to the series!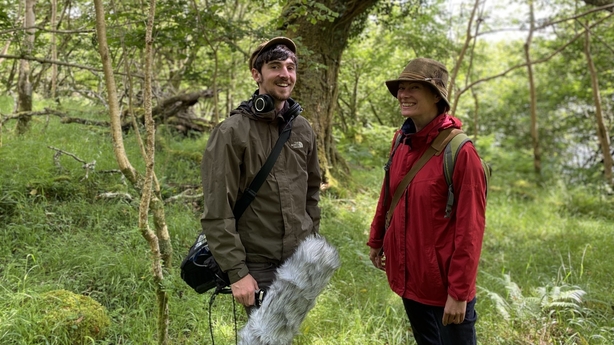 Brían Mac Gloinn and Anja Murray meet Michael O'Connell in Galway to find out how the tiny wind-borne seeds are perfectly adapted to colonising new ground. They explore how these characteristics are reflected in Irish folklore with Ríonach uí Ógáin, former director of the National Folklore Collection.
The pair also meet Catherine Cleary of Pocket Forests to see tiny pockets of native woodland being planted up in communities in inner city Dublin. Brían and friends perform a newly composed song about Birch and several traditional tunes that reference birch.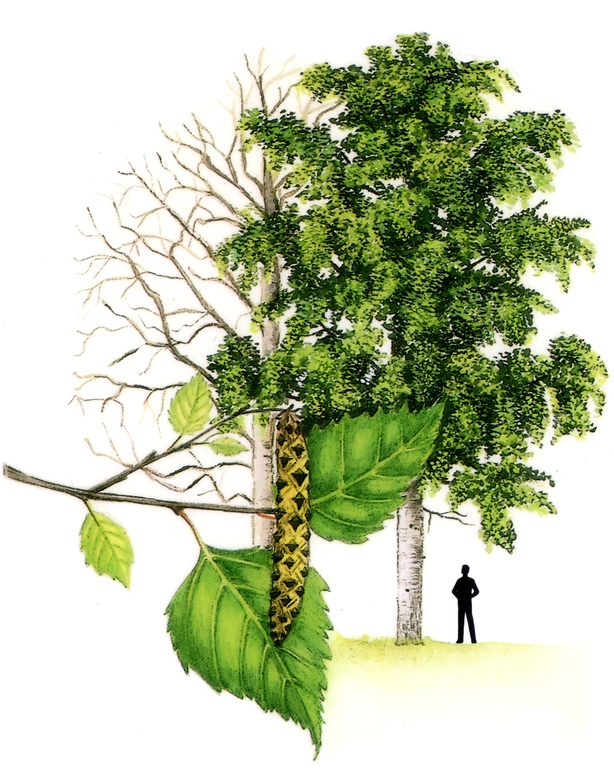 From our friends at the Tree Council of Ireland
BIRCH (Silver)/ Beith gheal/ Betula pendula
There are two types of birch in Ireland, downy and silver. The most usual is the downy birch, which like silver birch is a delicate tree with fine branches and small leaves. The springtime flowers are catkins which stay on the tree and contain the mature seed by autumn. Birch will grow in poor soils but likes a sunny position. Downy birch is tolerant of wet sites, but silver birch needs good drainage.
Birch woods occur widely, especially on marginal soils, lake edges, such as Lough Ennell County Westmeath, fens and on dried out bogs such as Ardkill Bog, County Kildare. Birch is typically associated with the Sperrins, growing in peat at the edge of bogs, and on the light sand and gravel soils. It makes a good ornamental garden tree, as it does not grow too large.
Like alder, its seeds are popular with small seed-eating birds such as siskin and redpoll. In early times toghers or walkways, usually across bog land were made from birch. Nowadays, it is more commonly used in making plywood.
Root and Branch
Presenters: Anja Murray and Brían Mac Gloinn
Produced by: Anja Murray
Original score and songs by Brían Mac Gloinn of Ye Vagabonds
Sound Design & Editing: Brían Mac Gloinn
Producer for RTÉ lyric fm: Eoin O Kelly