Cruinniú na nÓg is a day of celebration for everyone and this year there is a special effort to include the young people fleeing war in Ukraine.
Thanks to the Creative Ireland Programme there are loads of great events happening online and in person as well as over the coming months and you can read about what's happening this weekend here!
Go to the official Cruinniú website to see all the fun happening on the day!
And, read on to see some of the highlights for Ukranian young people!
Nenagh Children's Film Festival
From Friday 11 to Sunday 12 June
As part of Cruinniú na nÓg, Nenagh Children's Film Festival and Ukrainian State Film Agency have created a selection of feature films and shorts in Ukrainian, suitable for the young audience that now find themselves far from home. Most are in Ukrainian with English Subtitles.
There's lots to choose from and all screenings are free and online.
Click here to see the full list of screenings!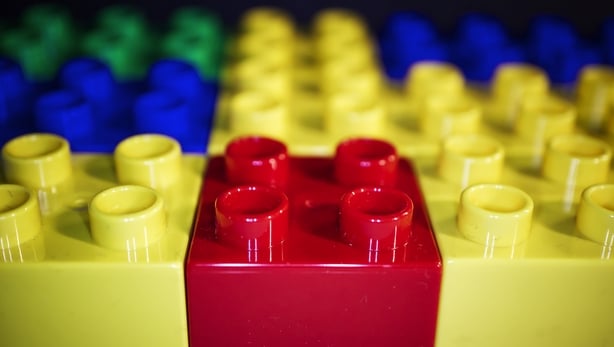 Kilkenny - Creativity with Lego
Saturday, 11 June
The universal language of Lego will be celebrated on 11th June 2022 with Kilkenny Library Services hosting Lego workshops for children aged 5-12 years old in Ferrybank and Thomastown Libraries. These will be led by experienced Lego creators and will be
imaginative, multi-sensory and fun. Lego packs will also be available across each of the 8 libraries in Kilkenny. This will provide children in rural locations and disadvantaged areas increased access to creativity through materials free of charge for use in the library.

Cork - Creative art and design classes at the Richmond Revival House
On 11 June
Collage, 3D construction, clay pot construction and dream catcher crafting classes are all on offer at the Richmond Revival House in the centre of Fermoy. An interpreter will be in attendance.

Dublin - Music Workshop for Young Families Майстер-клас для маленьких музикантів
Saturday, 11 June / Коли: Субота 11-го червня
Time: 11.00am – 12.00pm / Час: 11.00 - 12.00
Venue: The Lab Gallery Foley St, Dublin 1 / Місце проведення: The Lab Gallery Foley St, Dublin 1
On Saturday, 11 June as part of the National Day of Creativity for Children Criunniú na n'Óg the Dublin City Arts Office and the NEIC Community Arts Programme are holding an introductory Music Workshop for Ukrainian Families living in Dublin 1.
Children will have the opportunity to work with Music specialist Helen Blackmore and parents can join in the fun or are welcome to take some time out and have a chat and some refreshments in the room next door while the workshop is taking place.
Suitable for families with children aged 3-6 years (approx..)
Підходить для сімей з дітьми віком 3-6 років (прибл..)
У суботу, 11 червня, в рамках Національного дня дитячої творчості Criunniú na n'Óg, Дублінський районний офіс мистецтв та програма NEIC Community Arts проводять ознайомлювальний музичний майстер-клас для українських родин, які проживають у Дубліні 1.
Діти матимуть можливість попрацювати з музичним спеціалістом Хелен Блекмор. A батьки у цей час можуть приєднатися до музичних розваг або відпочити від малюків, поспілкуватися та перекусити у сусідній кімнаті.

Monaghan - Exploring legends and myths from our culture through storytelling, drama and art
Saturday, 11 and Sunday, 12 June from 10am-4pm in the Market House, Monaghan
Storytelling enables young people to create and recreate imagined worlds together. In Monaghan, there will be a theatre workshop that explores storytelling and legends for all young people aged 12-18 including those newly arrived from Ukraine and young people living in Direct Provision.
This workshop will be facilitated by drama teacher and writer Eve Li and artist Leanne McLaughlin. Transport will be provided to and from the venues for those who require it.

Offaly - Make a Kite
There are 160 free kite sets available for collection from libraries in Offaly right now!
Once collected, young people can watch the YouTube video with Ukrainian subtitles to teach them how to take to the air!
Offaly - Create a Comic Cover with Marta Boniakowska (English/Ukrainian workshop)
Saturday, 11 June from 10-11am Birr Library
Join local digital artist Marta Boniakowska and design your own comic book cover! This is a special English/Ukrainian bilingual workshop.
Learn how to pose a created character for your cover design, as well as how to format a comic book cover, using titles, colour palettes and action to make your image come to life.
Once you've finished your comic book cover, why not enter it into the 'Create A Comic Book Cover' Competition? The deadline is 11 June, so drop your submission into any Offaly Libraries Branch following the workshop.
To book, please ring Birr Library on 0579124950 or email birrlibrary@offalycoco.ie
All the details are here: Comic Cover Workshop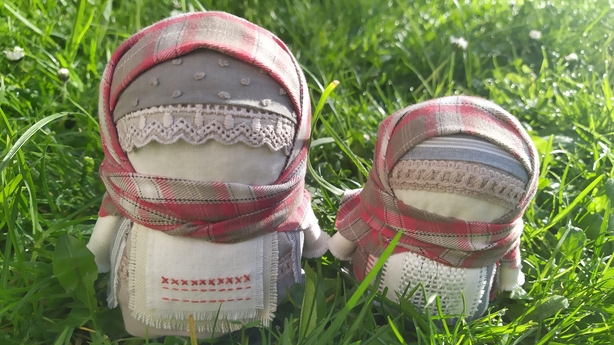 Louth – Ukrainian Craft Workshop
Saturday 11 June
Irish and Ukrainian children are invited to learn how to make traditional Ukrainian dolls – Berehynias at the Drogheda Library on 11 June 2022.
Berehynia is a Slavic goddess whose role was to protect the home. Traditionally in Ukraine, these dolls are created to bring luck and prosperity to one's home and protect it from bad spirits and people with bad intentions. The children will create Berehynia dolls by using traditional Ukrainian doll-making techniques and all natural recyclable materials.
The workshops will led by a Ukrainian artist, and one of the three workshops will be specifically for Ukrainian children.
The other two workshops are open to all and can be booked here!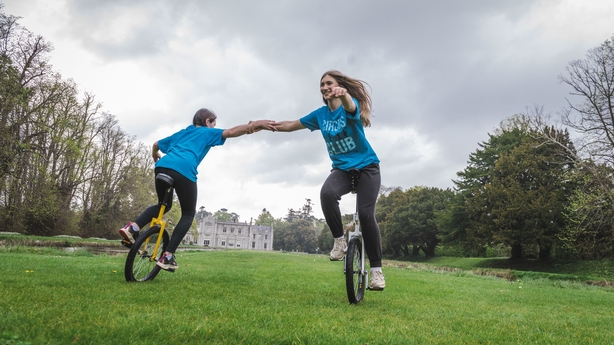 Galway – Circus Workshops
11 June
The workshops will conclude with a Circus Open Day on 11 June at 10am–2pm, with Galway Community Circus tutors teaching others the circus skills they have learned. No specialist equipment is needed but please wear comfortable clothes.
Circus is a non-competitive, physical and creative activity taught in a safe and welcoming space. Learn basic circus skills such as juggling, acrobatics, balance and more, and play fun circus games and make new friends. In circus, there is something everyone can enjoy – come experience the magic.
Click here for all the details!
County Galway – Kinvara – Circus Skills
11 June
Galway Community Circus will be giving juggling and circus skills workshops for young people from the Ukrainian Community in Kinvara between 12pm and 2pm on Saturday 11th June in the meeting room in Kinvara Community Centre. The workshops will be facilitated by Circus Skills Facilitator Maria Auletta.
There is so much stuff going on and you can see it all here!