This Is Art Club! is an exciting series for young artists and art lovers everywhere.
Check out the This Is Art Club! site and find them on Insta here!
It's presented by artists Holly Pereira and Shane Keeling, and here we get to know Shane a bit more...
What is your job?
I'm a professional visual artist and educator who specialises in ceramics.
When did you know you wanted art to be your 'job'?
When I was growing up I was a big GAA head. I had always dreamed of playing in Croker but I had a couple of serious knee injuries which threw a spanner in the works. I was about 17 when I decided I had to find new ways of expressing myself beyond the pitch and art felt like a natural way to do that. Having to hang up my boots was devastating at the time but looking back I'm quite grateful. I have the best job in the world because of it.
Did you attend art college and if so what was the experience like?
Yes, I studied ceramics at the National College of Art and Design. It was a life-changing experience and I loved every second of it. I've never been part of a kinder community of people and the tutors worked hard to change how I viewed the world around me.
I had always struggled with school. I was made to feel incapable by my teachers so I was worried college would be too difficult for me. I soon realised that I had the tools to succeed in a college environment which has been great for my confidence.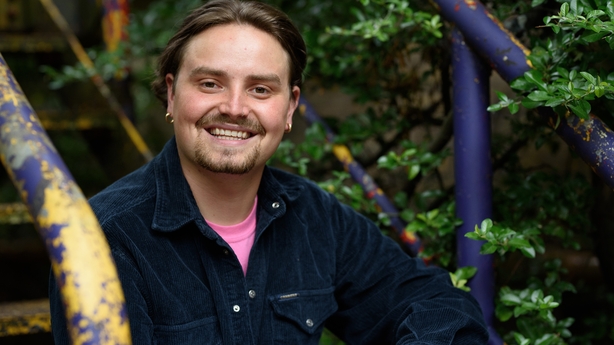 What is the job of art (or of artists)?
That's a difficult question to give a straight answer to. There's no one job of art or artists. There's so many different directions that you can take. Some artists work with communities and use their skills to help people, some design products that we use every day, some make animations for the TV or design the magazines we read. Others are educators. The list goes on and on and on.
I suppose in a nutshell the job of art or artists is to leave the world a better place than how we found it.
What is art to you?
Art for me is a lifestyle. It's walking through the world with my eyes wide open and taking in everything like a sponge, looking for inspiration from the everyday. Art is having an idea at 2 in the morning and having to get up and put it on paper or else I'll lose hours of sleep thinking about the weirdest, funniest possible outcomes. Art is about inclusion and having fun.
Why is art important?
I think art is important because it teaches us how to be ourselves.
Do you have a favourite type of art?
I love art made by untrained artists. It's referred to as Art Brut but I think that's a little bit silly to be honest. I love how the art isn't over thought. The line making is confident and bold which gets me excited. I also love interactive sculpture and contemporary pottery.
What inspires you and your art?
I make work about masculinity and mental health. I'm inspired by my upbringing and in particular my school years. I go everywhere with my notebook, so often I'm inspired by everyday happenings or conversations with strangers, friends and family.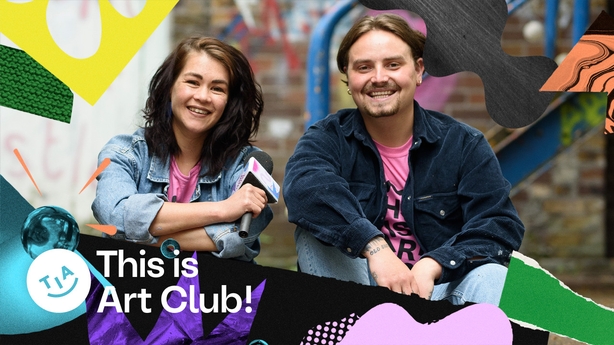 What artists inspire you?
I love Nek Chand, August Walla, Marcus Nelson and Chris Burden. They're fantastic international artists that have made excellent work through the years. I'm also blown away by the work of some Irish artists - Blindboy, Kevin Judge, Shane Berkery and John Kindness.
But I think most importantly I'm inspired by the artists that I'm closest too- Lauren Shannon O'Brien, Lockie Brady-Smith and Lorcan Rush. They're the people that I chat to most about art so they have the most direct impact on my artwork.
How do you know if you are a good artist?
You are a good artist if making art makes you happy. It's as simple as that.
Do you have a creative philosophy?
Yeah, trust your gut and your work will always be honest. Be excited by every step in the making process and take risks whenever you can. Don't be afraid to try something new and failure is your new best friend.
What advice do you have for young artists?
Find a material and medium that suits you and practice everyday, even if it's just for a little while. Make sure you're making work that is true to you. If you find yourself in art college then be the hardest worker in every room you enter. If it scares you then you're going in the right direction.
The rest will look after itself.
Check out the promo for the show here!