This Is Art Club! is an exciting new series for young artists and art lovers everywhere.
Check out the This Is Art Club! site and find them on Insta here!
It's presented by artists Holly Pereira and Shane Keeling, and here we get to know Holly a bit more...
What is your job?
I am an illustrator and a muralist. Illustration is the art of telling stories and exploring ideas with pictures. Murals are big paintings on walls, often done outside or on the street.
When did you know you wanted art to be your 'job'?
I wanted art to be my job, in some capacity, from when I was about five. I always loved drawing pictures and writing stories above anything else.
Did you attend art college and if so what was the experience like?
I went to art college twice. Once for sculpture and once for animation. In both cases, there were difficult bits and great bits. But in each case, I made excellent friends and that is one of the best things about formal art education - meeting people who love the same things as you do.
What is the job of art (or of artists)?
For me, the job of art is to show different ways of living - be that through colour, movement, words or sound.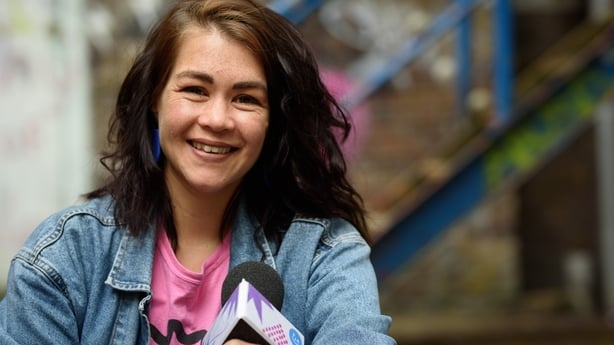 What is art to you?
To me, art makes you feel something, even though you might not agree with the sentiment or like it completely. Great art is something that, while you might not be able to say how or why, makes you feel something.
Why is art important?
Art is important because it is an expression, and a record, of human experiences.
Do you have a favourite type of art?
I love Folk art, that is, traditional craft and design from different parts of the world. I love the combination of design elements and repeat patterns.
I also love Outsider Art - art that is made by people with little or no formal training. They are "outside" the established, or mainstream, art world. I love it because it often conveys the artist's experience in a direct way, regardless of what is fashionable or part of a trend.
What inspires you and your art?
I am very inspired by colour and colour combinations. I love looking at the relationship between colours and how they can change depending on where they are. For example, very bright pink can look completely different if it's beside scarlet red, or cream, or royal blue. I love when you get a colour combination that makes your eyes jump.
I'm also inspired by context. Imagine you have a picture of an apple in a gallery. Then you have a picture of the same apple, but it's really big on the side of a huge building. Then you see the same apple as a gif on Instagram. Same apple, but each time you see it, you think something slightly different depending on where it is. The difference in the equation is you. So really, you are always a part of the art, there is a relationship between you and the work. That is worth exploring.
What artists inspire you?
I love the work of an Italian muralist called Camilla Falsini. She paints big geometric characters on the side of buildings. I also love a duo from Spain called ReSkate. They make glow-in-the-dark murals that change according to whether it is day or night.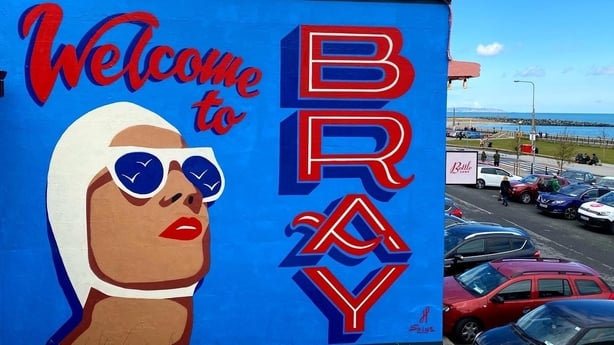 How do you know if you are a good artist?
Art is so subjective, I don't really know if I can answer that! The most important thing is whether you really believe in and love the work you're making. If it makes you tingle with excitement, then I think you're on the right track.
Do you have a creative philosophy?
Stay curious! I think it is important that you're interested in finding answers to a question through art. The question will change from year to year, but as long as you're curious to keep asking and keep experimenting, that will do it.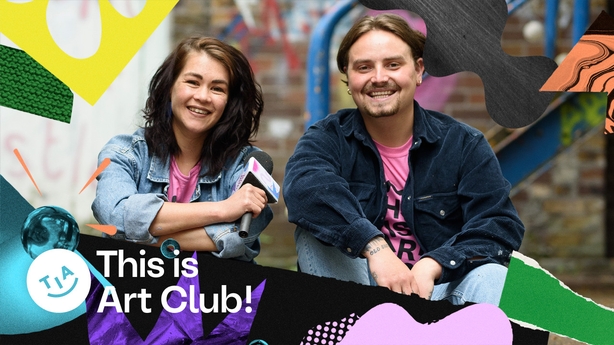 What advice do you have for young artists?
Be serious about your work, but don't take yourself too seriously. Say to yourself, "it's only art!", and keep experimenting.
Be proactive. If you would love to do a certain thing, take active steps to learn how to do it. We live in an unprecedented age when you can learn nearly everything from the internet.
Be dedicated. Put in the hours, and do the work. No one else can do it for you.
Be innovative. If you'd love to be in an exhibition, don't wait for someone to come knocking on your door. Find people who love the same kind of art that you do, and form a collective, or make a zine, or put on a show. You never know what will come of it.
Remember, like a lot of things, becoming an artist takes time. Be patient and kind to yourself, and keep going.
What are you most excited about for This Is Art Club?
I'm excited to see the ideas and thought processes of all the young artists on This Is Art Club!, especially when it comes to politics and the climate crisis. They will shape the art world (and maybe the world) in the coming fifty years, and I'm looking forward to what they have to say.
Check out the promo for the show here!