Move over Peppa Pig, here comes Peppa Muc! Yes, that's right, everyone's favourite puddle-jumping pig is now fluent as Gaeilge!
Tune in to RTÉjr TV weekdays AND you can watch the show on RTÉ Player too - Click here!
It's a great way to learn some Irish words and here are some to get you started!
Muc = Pig
Daidí = Daddy
Mamaí = Mommy
Deartháir = Brother
Mamó = Granny
Daideo = Grandpa
Naíonra = Playschool
Múinteoir = Teacher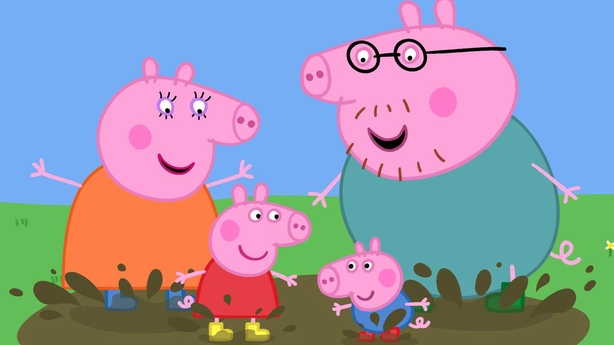 Locháin Uisce = Puddles
Spraoi = Play
Cairde = Friends
Liathróid Ball
Bréagáin = Toys
Damhsa = Dancing
Ceol = Music
Amhrán = Song
Leabhar = Book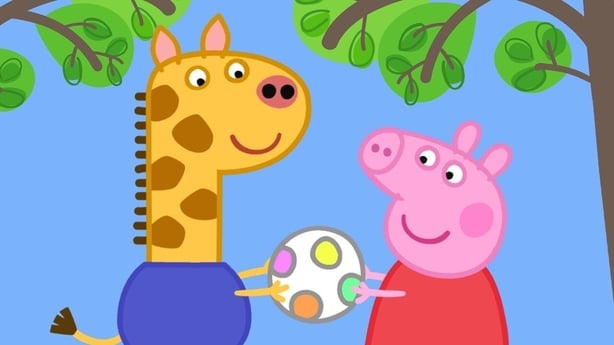 Sioráf = Giraffe
Dineasár = Dinosaur
Coinín = Rabbit
Capaillín = Pony
Madra = Dog
Mac Tíre = Wolf
Séabra = Zebra
Caora = Sheep
Eilifint = Elephant
Sionnach = Fox
Luch = Mouse
Caochán = Mole