It's still very early in 2022 but some resolutions have already fallen by the wayside, so maybe it's time to try another one...
Clean Coasts is asking individuals, schools and groups to keep our environment green and to help tackle climate change by pledging to do a #2minutebeachclean.
The beauty of a #2minutebeachclean is that it is something that doesn't take all your time and even if you do a few all year it is something you can be proud of. It's an easy pledge to make that is flexible, doable and can be built on as your green year moves forward.
In one week, 100 #2minutebeachclean kits were requested and over 200 people in Ireland have already hit the beaches in winter to start tidying up.
To take part in the #2minutebeachclean, simply take two minutes to pick up some litter you see, share a picture of it on social media, tag Clean Coasts, use the hashtag #2minutebeachclean and dispose of the litter properly.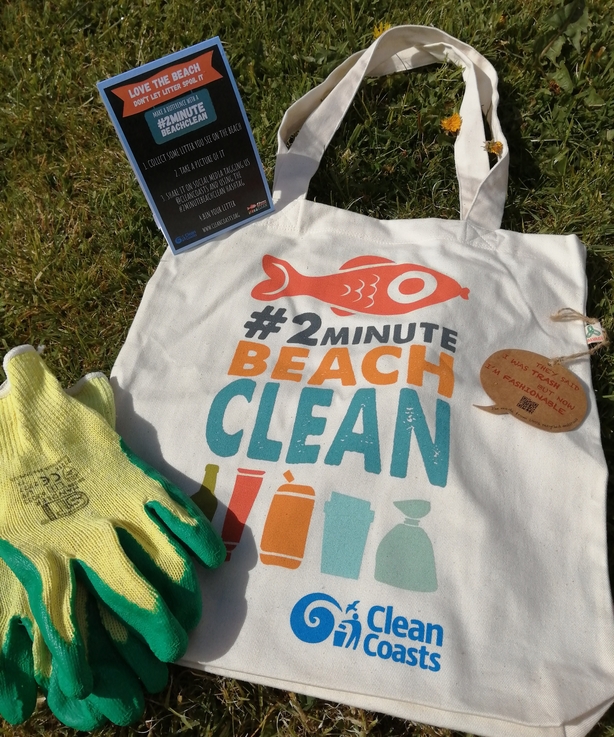 Sinead McCoy, Coastal Communities Manager said: "The #2minutebeachclean is such a great initiative to get involved in. Every day, so many people around Ireland share their #2minutebeachclean on social media, and that helps show how easy it is to get involved and make a difference. By taking part, not only do you make an immediate positive impact for the marine environment and wildlife, but it's also a chance to spend time outdoors by the sea, exercise and even practice mindfulness."
Who knows, you might even pick up an Ocean Hero Award at the end of the year - Check out the 2021 winners here!
To sign up to receive your own #2minutebeachclean kit, visit the Clean Coasts online - www.cleancoasts.org.